At the end of this southern tour I found myself with hundreds of photos.  I decided to narrow it down to 12 for the blog so it didn't feel like an old family vacation slide shows that your uncle use to make you sit through.  
I chose 12 from off the beaten path, backstage, and behind the scenes...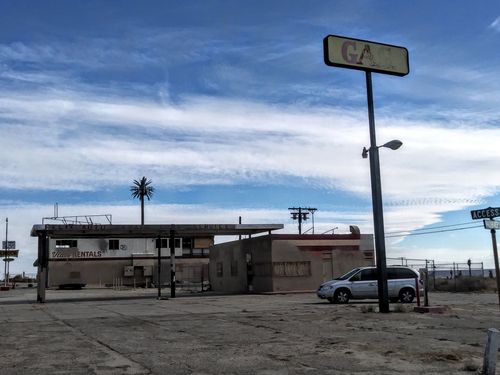 1. Abandoned Gas Station
This station is on the east side of the Salton Sea.  I never ran out of gas on this tour, but there were some nervous moments when the distance between gas stations was farther than estimated.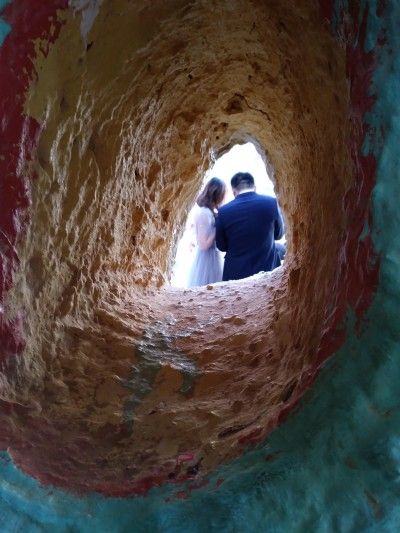 2. Peeping in Salvation Mountain
There are tons of images of Salvation Mountain in Slab City, CA on the internet.  I was walking through one day when this couple was shooting wedding photos.  I was inside the adobe cave looking out.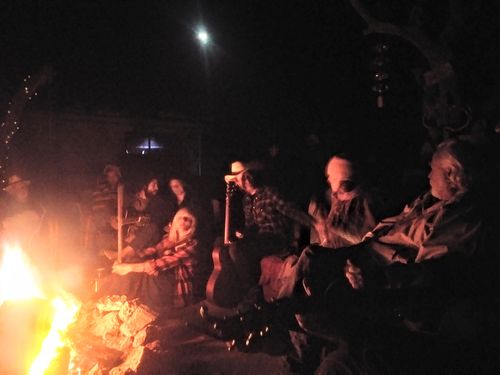 3. Around the Campfire
My favorite venue.  Campfires.  Music gets made around the campfire that might never happen anywhere else.  There's a raw, spontaneous, community that emerges from the flames.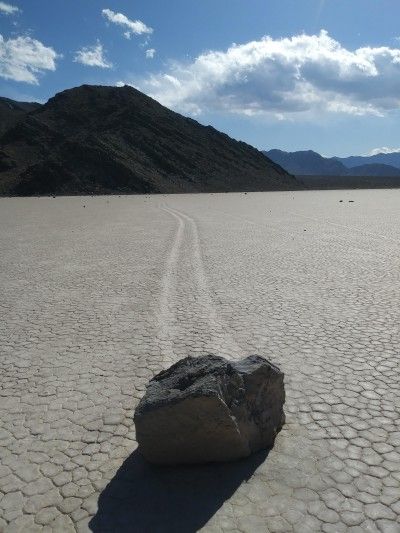 4. The Racetrack 
In Death Valley National Park, at 3714 feet above sea level, there is a dry lake bed full of rocks.  The rocks move around with the freezing and thawing of thin ice and leave tracks behind them.  It takes a high clearance 4WD vehicle to get up there, and this year I finally caught a ride up to see it.  I have to say, I thought the rocks would be bigger.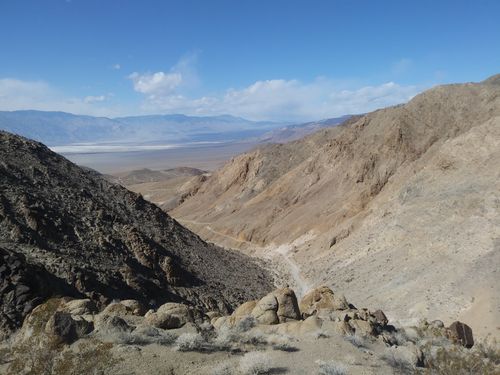 5. The Journey
It's more about the journey than the destination.  The drive up to The Racetrack...  Phew!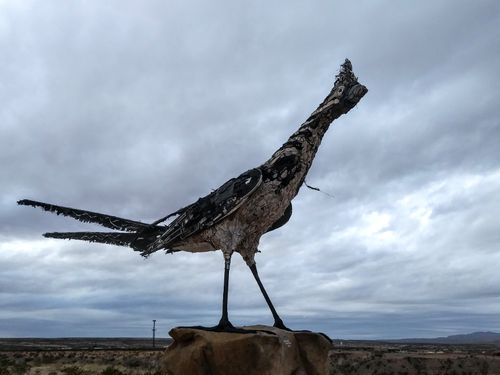 6. The Roadrunner
My muse.  This Roadrunner is perched at a rest stop looking over Las Cruces, NM.  She's 20 feet high, 40 feet long, and made from refuse sourced in a local dump.  She's a combination of old tire tread, shoes, and computer parts.

 7.  The View
I love to find myself in the vastness of the desert.  This was on a day hike with a couple friends.
photo credit: Bobby Burgess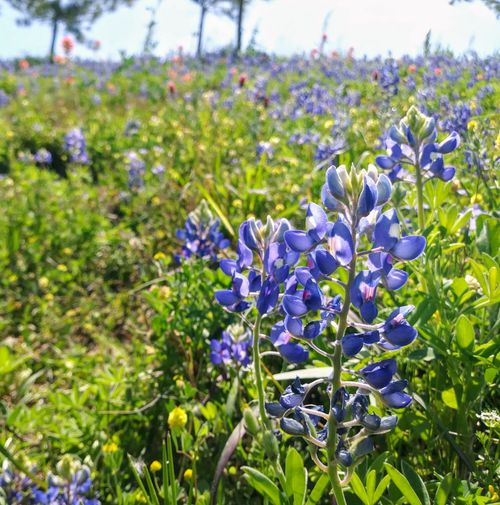 8.  Texas Wildflowers
The entire drive across Texas was full of wildflowers.  The west desert flowers gave way to the east Texas Bluebonnets.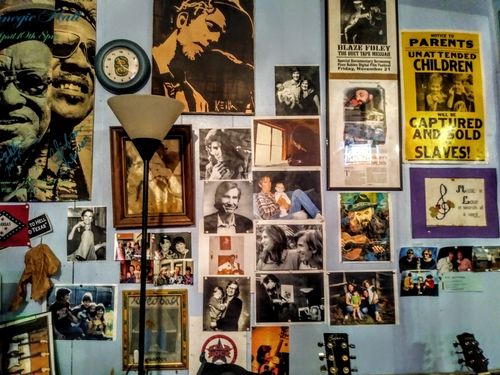 9. The Green Room
I've played in lots of funky venues along the way.  The Old Quarter is a sweet listening room in Galveston, TX.  Here in the back room there are old show fliers from some amazing artists who have played here.  The original owner was a close friend of Townes Van Zandt.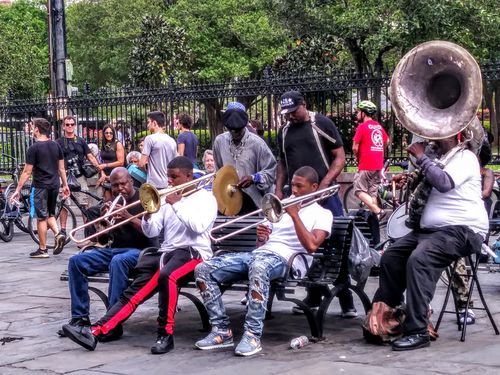 10. Street Music
On Jackson Square in New Orleans, LA on a Monday afternoon there is music everywhere.  Every corner is full of music.  New Orleans is like no other city I know.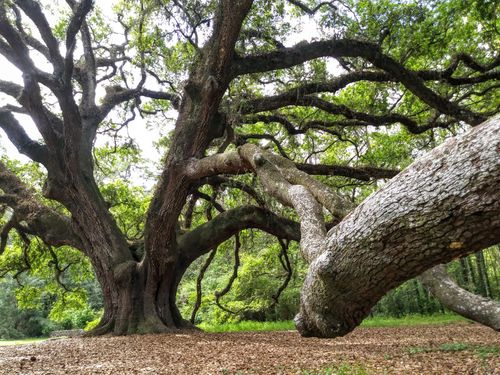 11. Trees
I was couchsurfing in Tallahassee, FL and my host tipped me off to this Live Oak on a preserved spot of land called Lichgate.  The tree is over 300 years old.  Before my gig I spent part of the afternoon writing in my journal while lounging under these branches.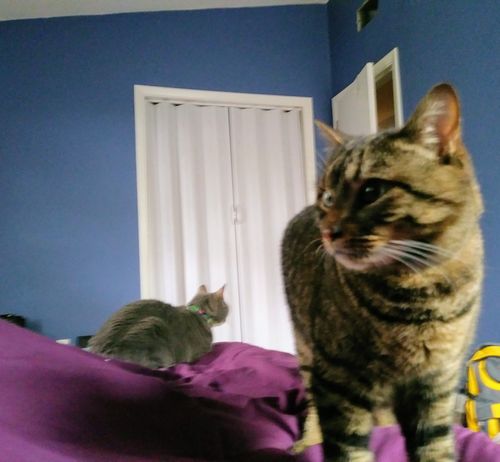 12. Wake Up Calls
I know this picture is a little blurry, but I just had to add it to the list.  This was waking up in Savannah, GA after my last night of the tour.  I have spent so many nights camping, couchsurfing, and staying in guest rooms.  Everyday is different and new.  Sometimes I wake up in the van to some incredible view.  Sometimes I wake up wondering where I am.  Sometimes I wake up to my friends rustling around in the kitchen and their sweet animals coming in to greet the visitor.  I am so grateful to all of the friends new and old who open their houses to me.  It would be awful lonely and not worth the trip if I didn't get to see some beautiful people along the way.  I am grateful to live the life I live, to travel with music, and to know so many loving people.  Thank you!
And thank YOU for reading the blog!