This summer I did a 24 day tour of the Northeast.  I'm home now and hit the ground running, but I wanted to take some time to reflect on the lovely time on the road.  From wineries, house concerts, art collectives, pubs, breweries, a farmers market, and a sweet little blueberry festival, concerts were fun, intimate, and joyous. 
My first day on the road I jumped into Lake Erie.  Refreshed by the cold and pounding waves, I decided to set a goal to swim every day.
At all of my shows I told my audience about my goal and sang a cover of Loudon Wainwright III Swimming Song.  After shows people would tell me about places to swim in their area, and some even offered to go swimming with me.  Here is my story in pictures of 24 swims in 24 days...
 
Day 1: Lake Erie (Erie, PA)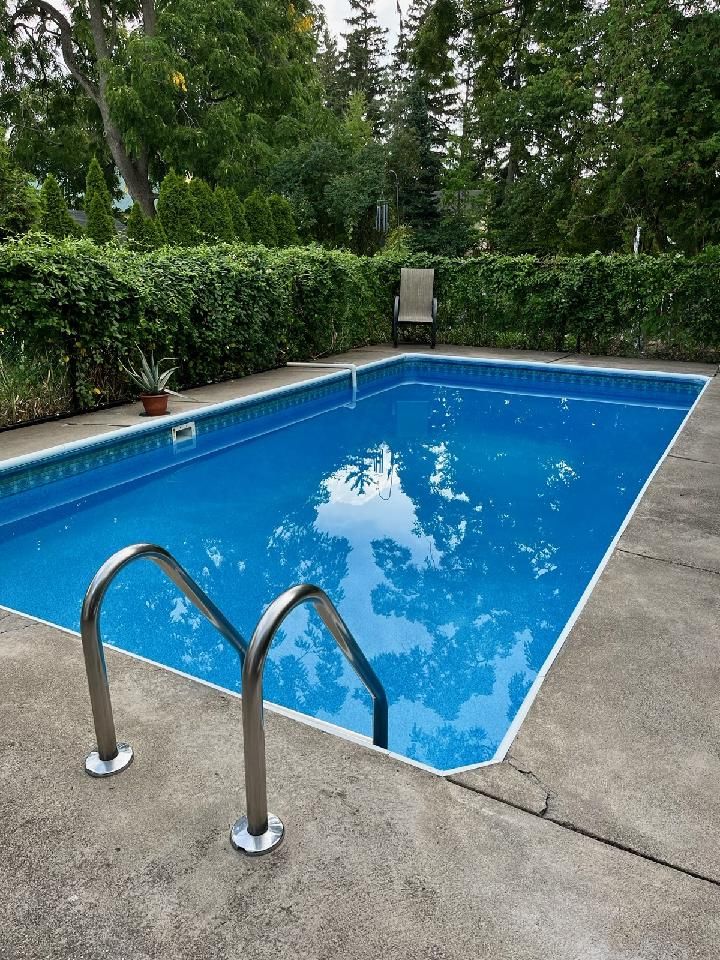 Day 2: Barb and Dan's Pool (Geneva, NY)
I almost didn't get a swim on the second day.  It had been a long day of driving and I hadn't prioritized finding a swimming spot. That evening I announced my intended swimming goal at Billsboro Winery but admitted that I might not get to swim that day.  Afterwards Barb and Dan who were at the winery invited me to their house for an after party featuring this lovely backyard pool where I swam a few laps amidst the candles and conversations.  Later Barb sent me this daytime photo of her pool.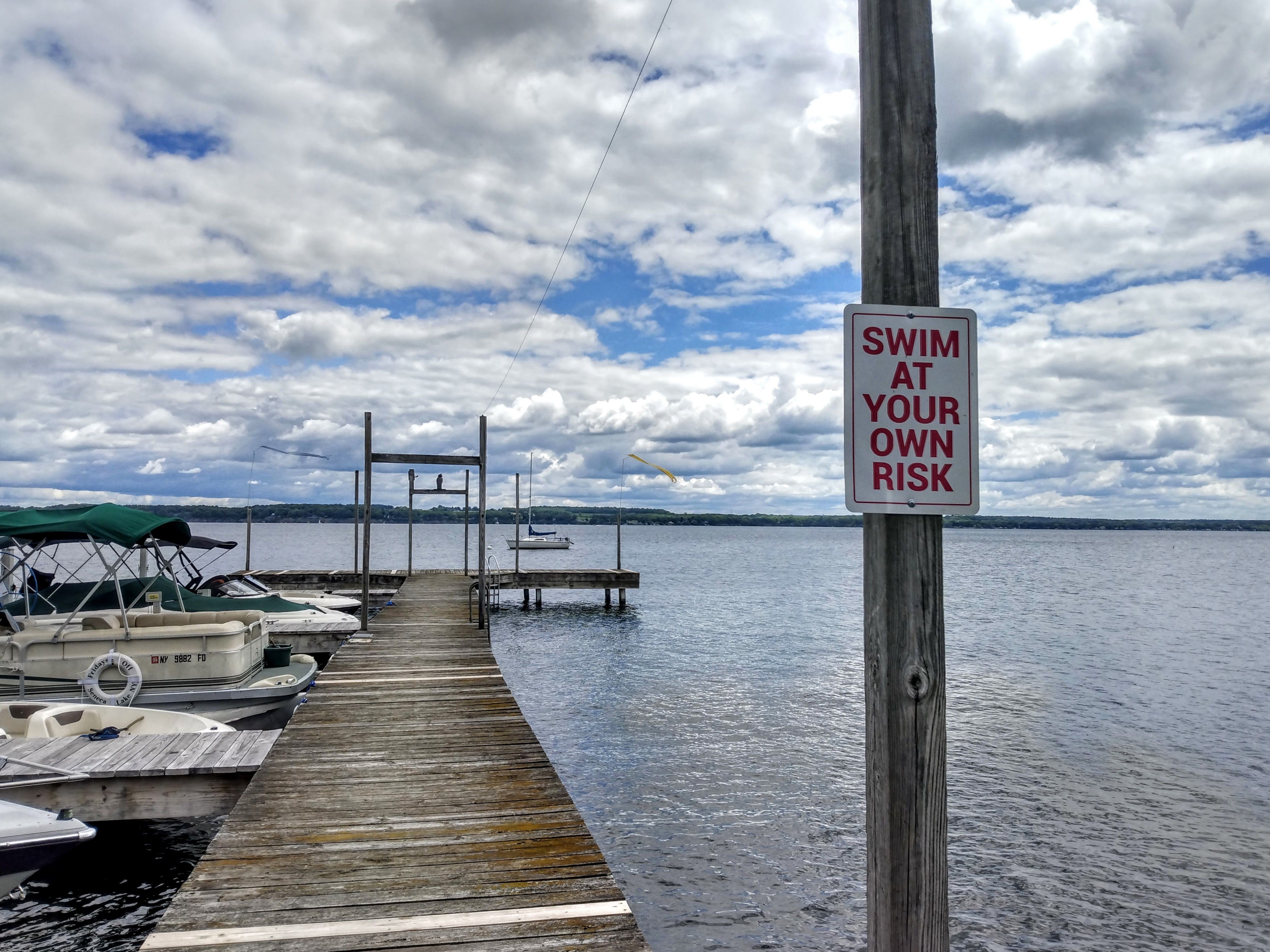 Day 3: Seneca Lake (Geneva, NY)
This was a private club my cousins belong to.  Good swimming off the dock and a great day for clouds.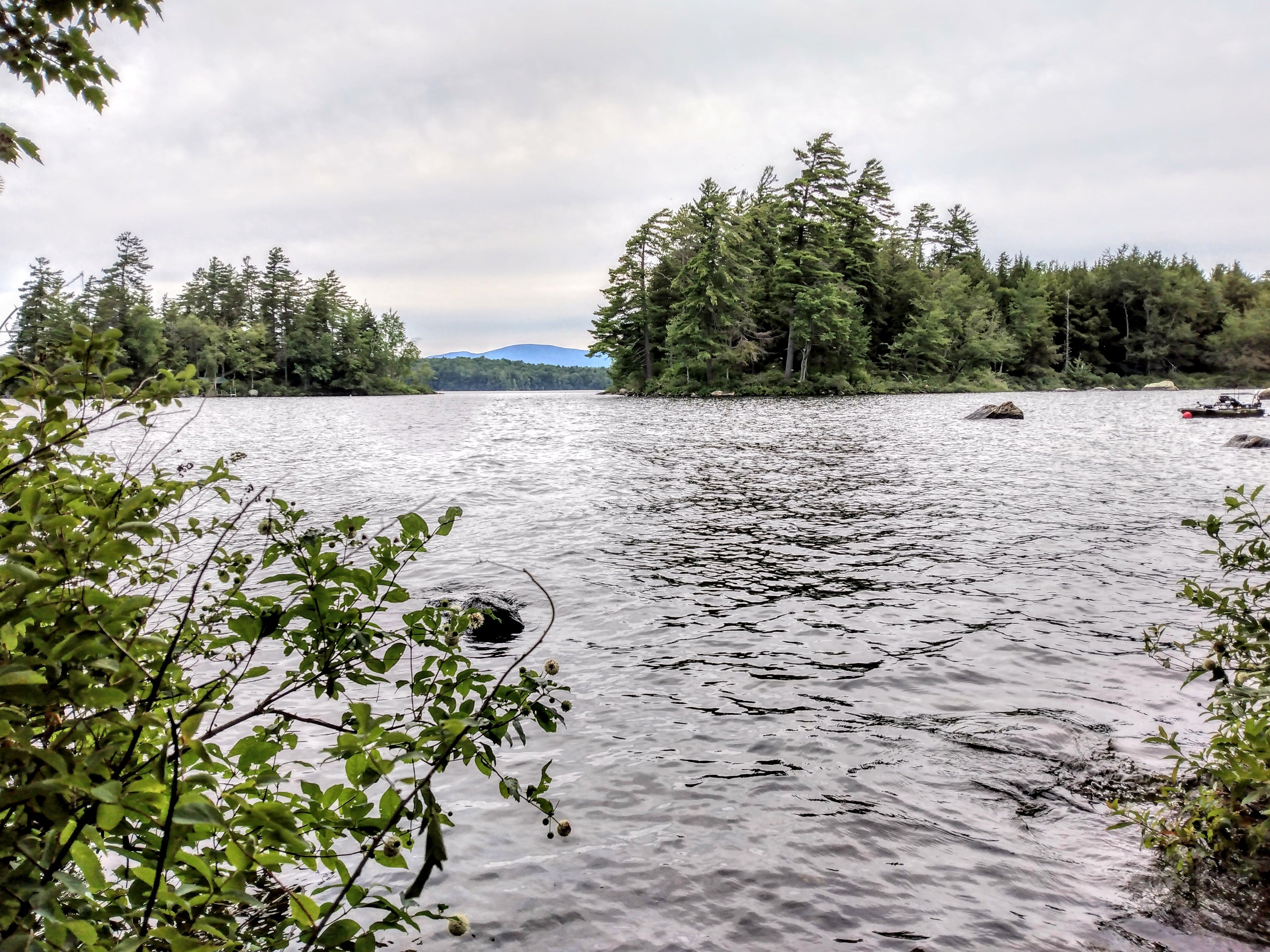 Day 4: Sacandaga Lake (Speculator, NY)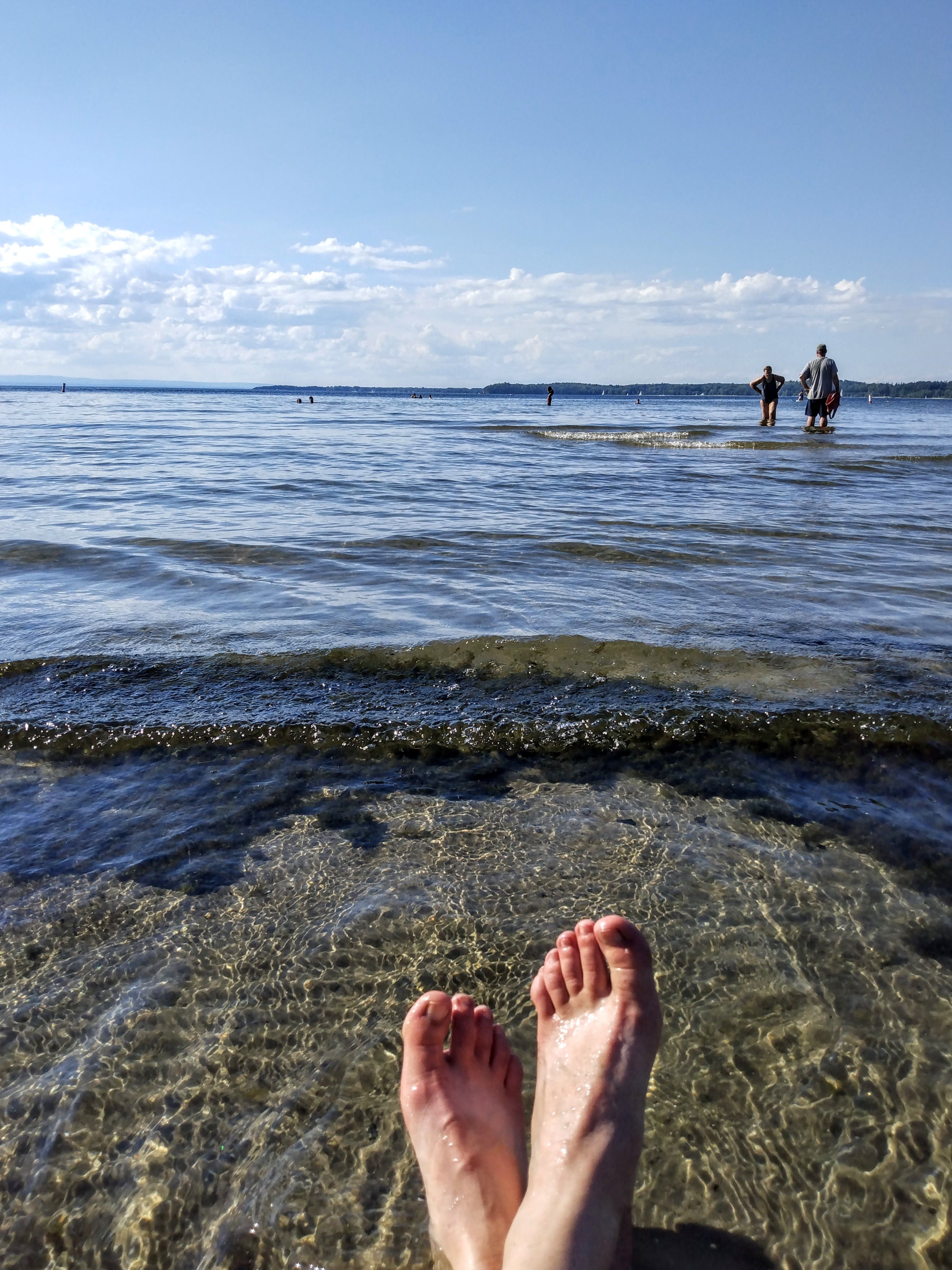 Day 5: Lake Champlain (Burlington, VT)
The beach near where I was staying was closed due to high blue green algae levels that day so I rode my bike south a few miles to Oakledge Park where the water was safe.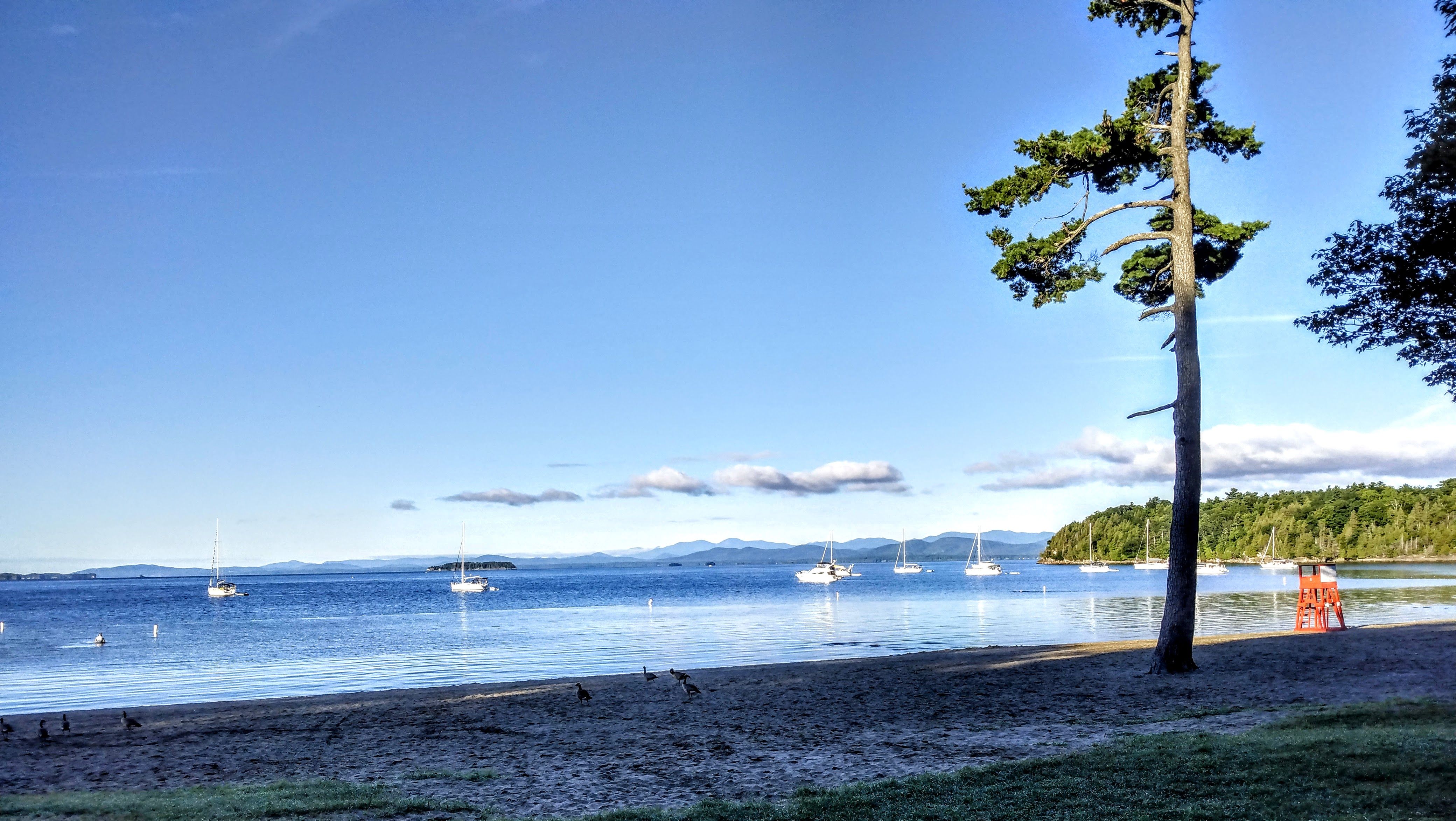 Day 6: Lake Champlain (Burlington, VT)
The next day North Beach had safe algae levels after a big night of rain.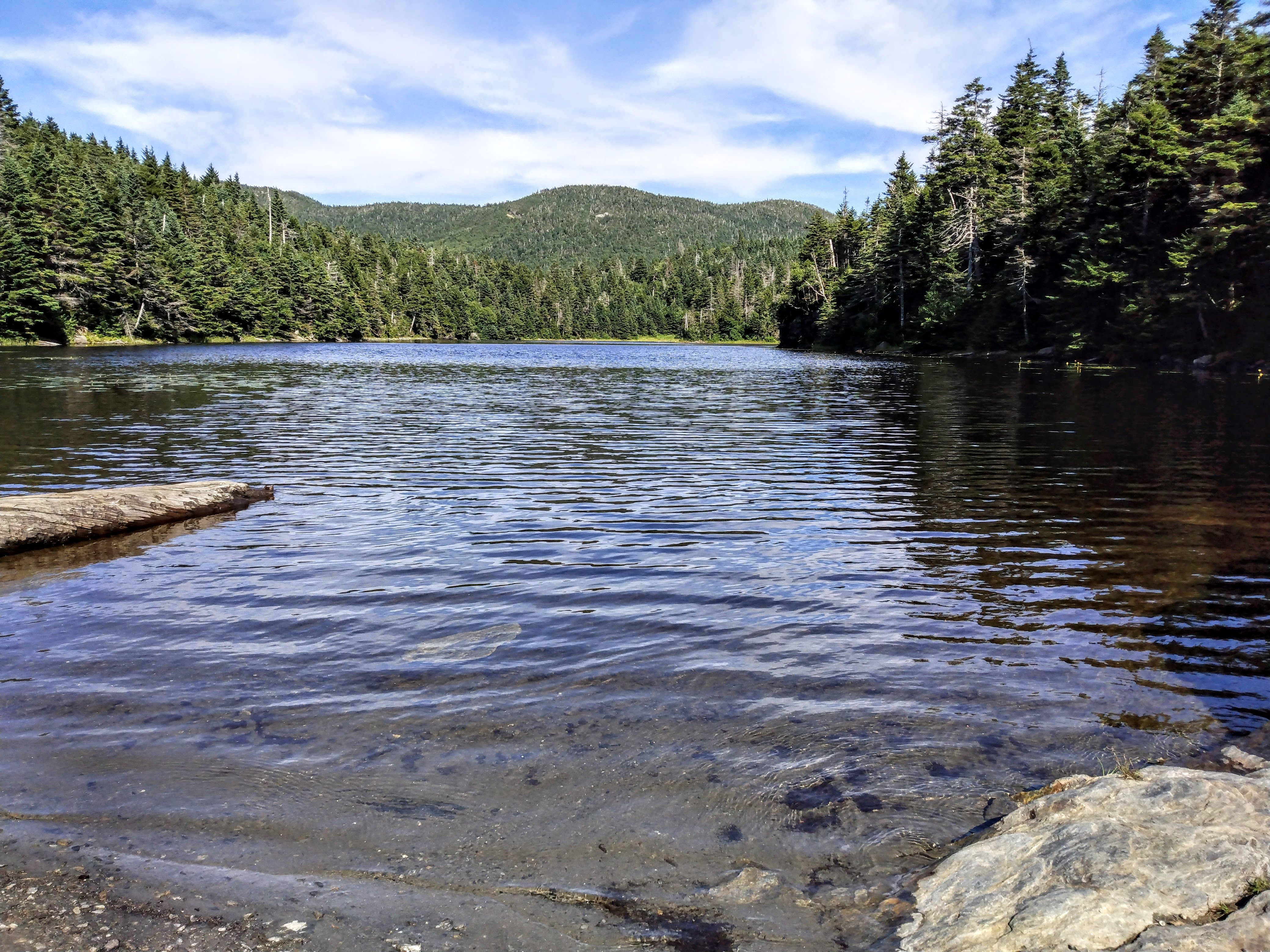 Day 7: Sterling Pond (Stowe, VT)
I connected with a fellow musician, David Karl Roberts, at Radio Bean, and he offered to take me to Sterling Pond the next afternoon.  A mile hike up a steep mountain path lead us to this chilly mountain pond.  Refreshing!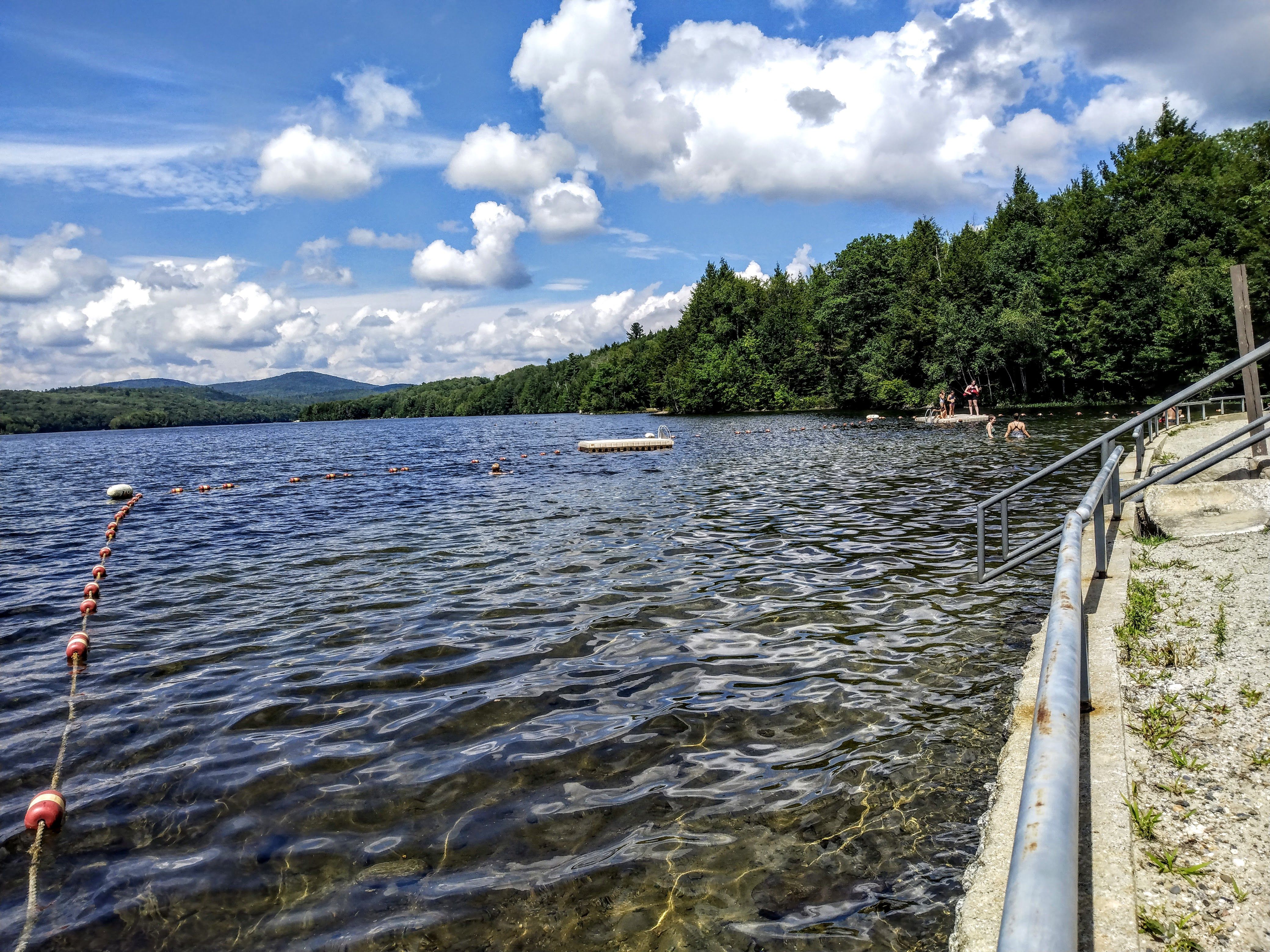 Day 8 & 9: Eastman Pond (Grantham, NH)
I was hosted by my friends Laura and James while playing a local farmer's market and a house concert in NH.  They live just up the hill from this beach where I got two days of consecutive swimming.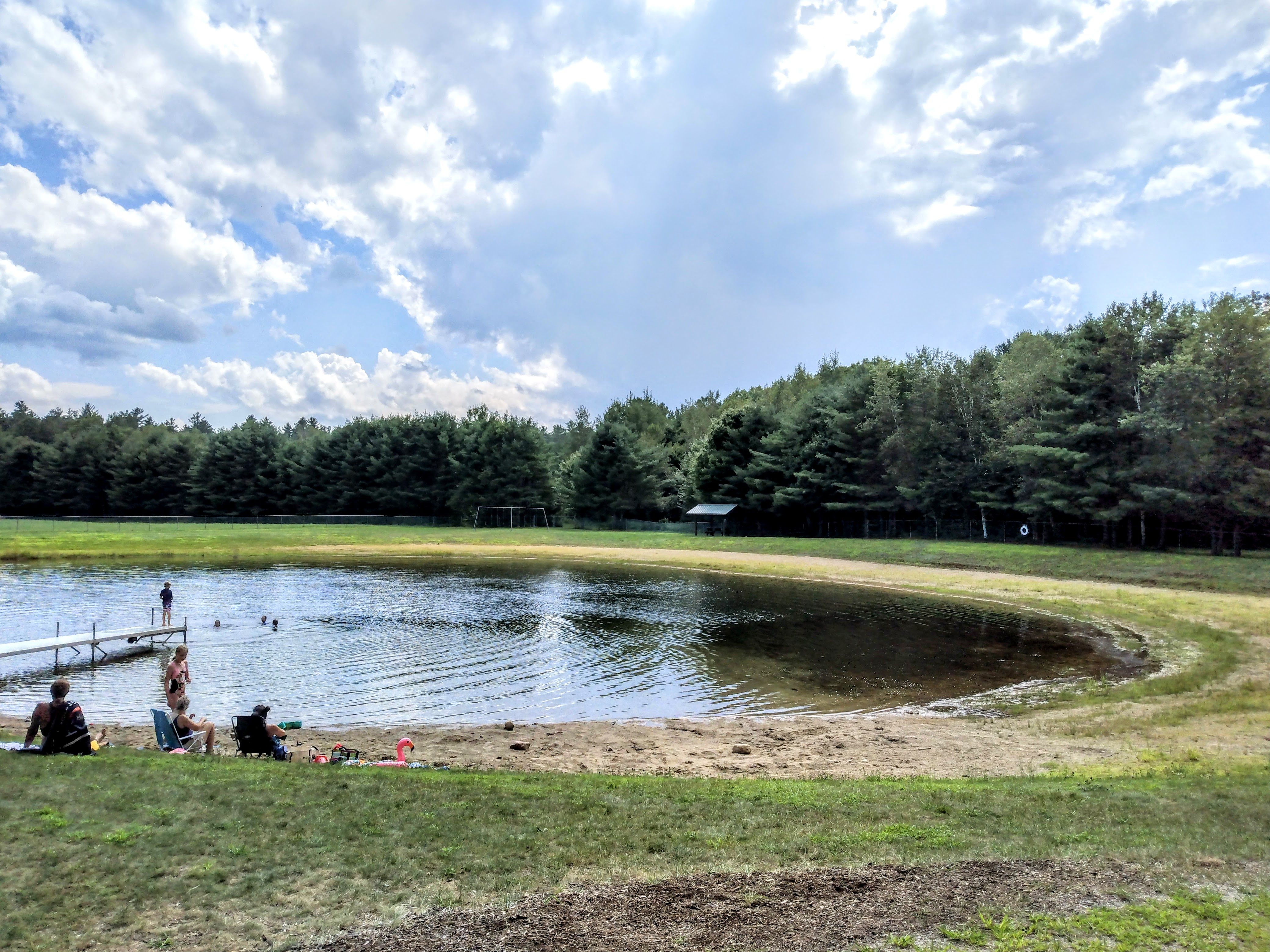 Day 10: Angevine Park (Bethel, ME)
I stopped for a quick dip and a clean up on my way to the Pete's Blueberry Fest.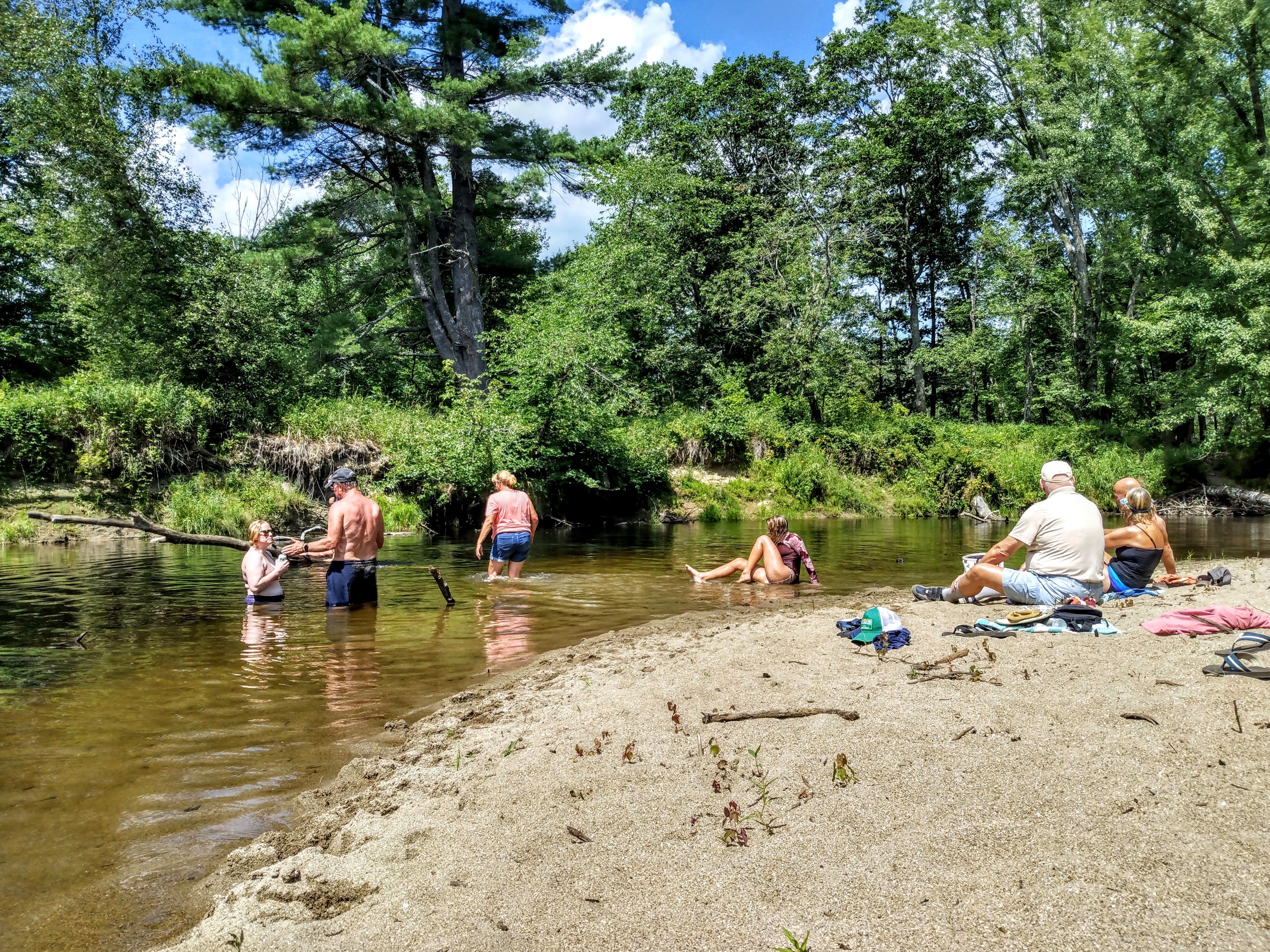 Day 11: Ellis River (Rumford, ME)
Blueberry pickers and guitar pickers relaxing on the beach.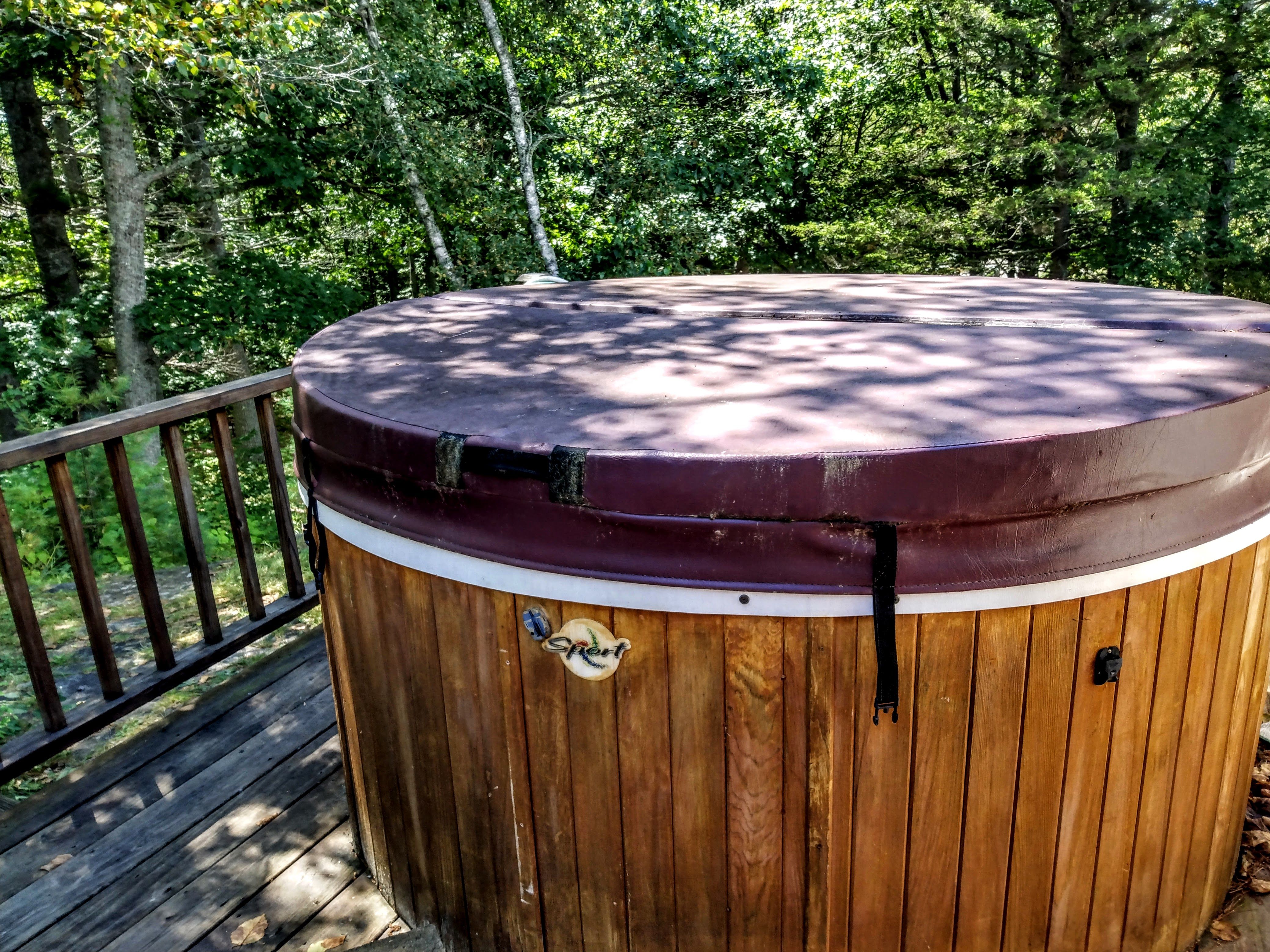 Day 12: Hot Tub (Rumford, ME)
I went on a rainy hike up White Cap Mountain on this Monday.  When I got down the mountain slightly chilled, I luxuriated in a little hot tub soak.  (I also swam in the river this day so the hot tub was a bonus body of water)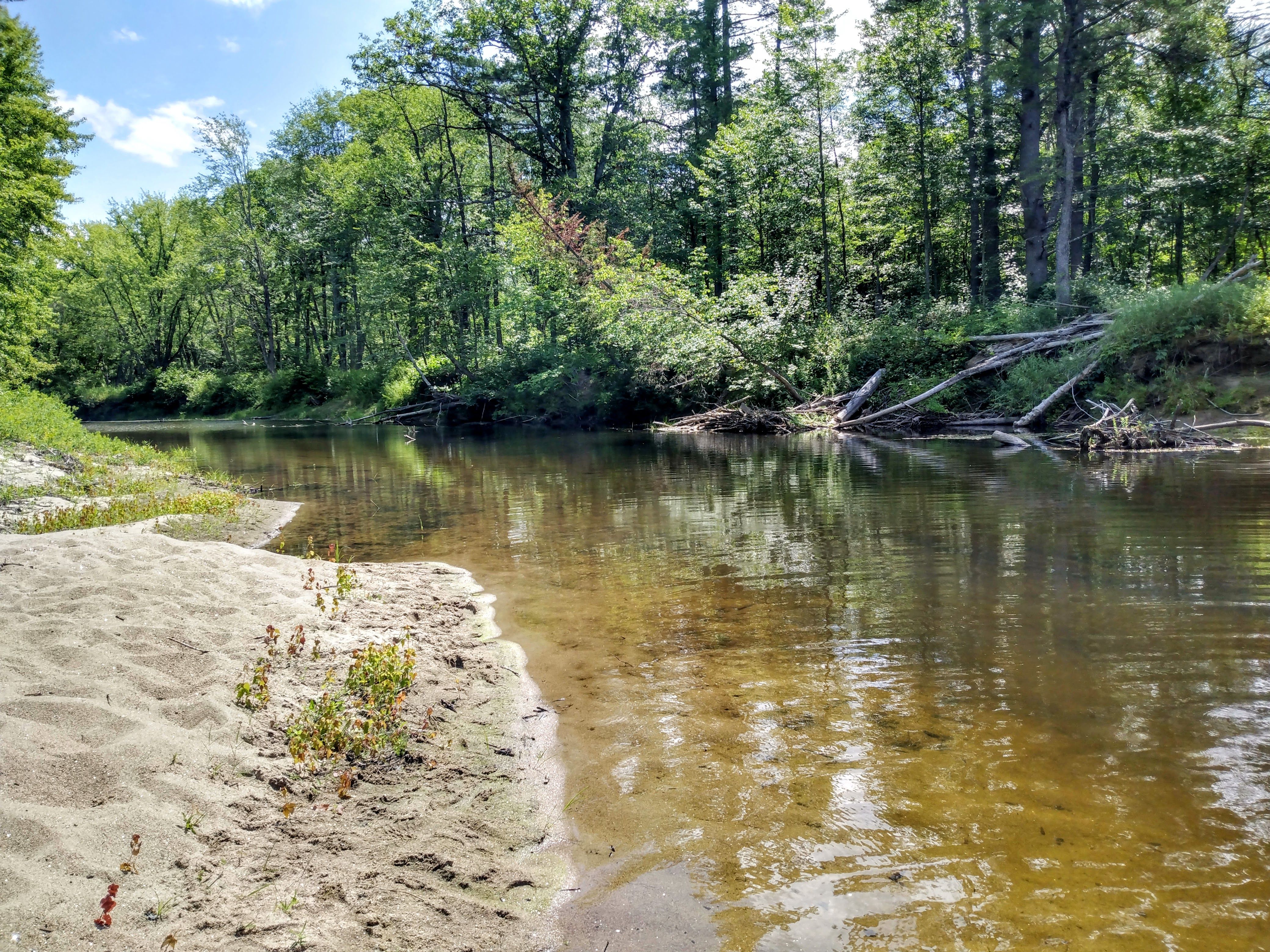 Day 13: Ellis River (Rumford, ME)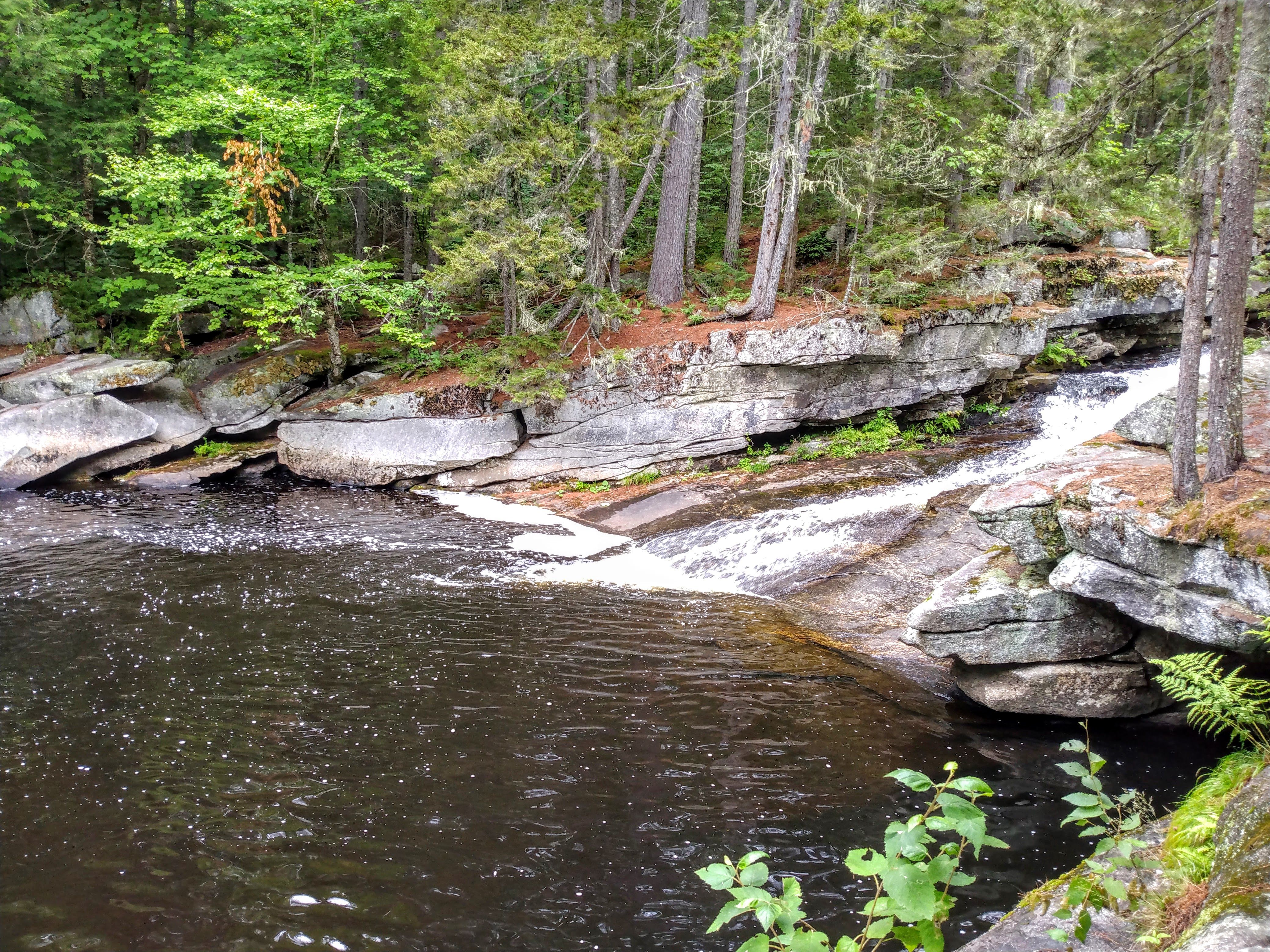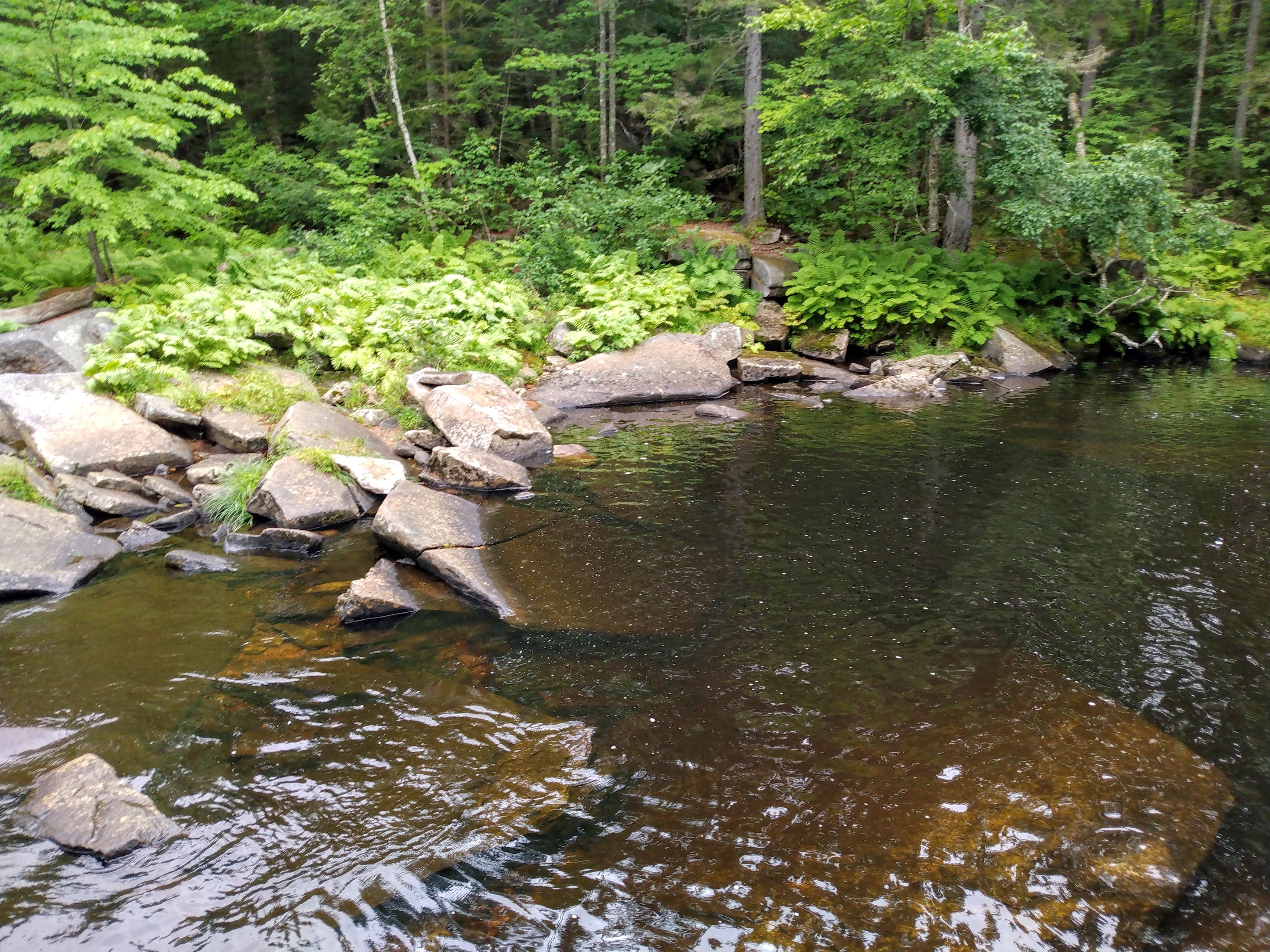 Day 14: Devils Den (Roxbury, ME)
This was a great swimming hole off a forest road.  There's a nice hike in along a rushing creek that terraced down in waterfalls to this cold pool.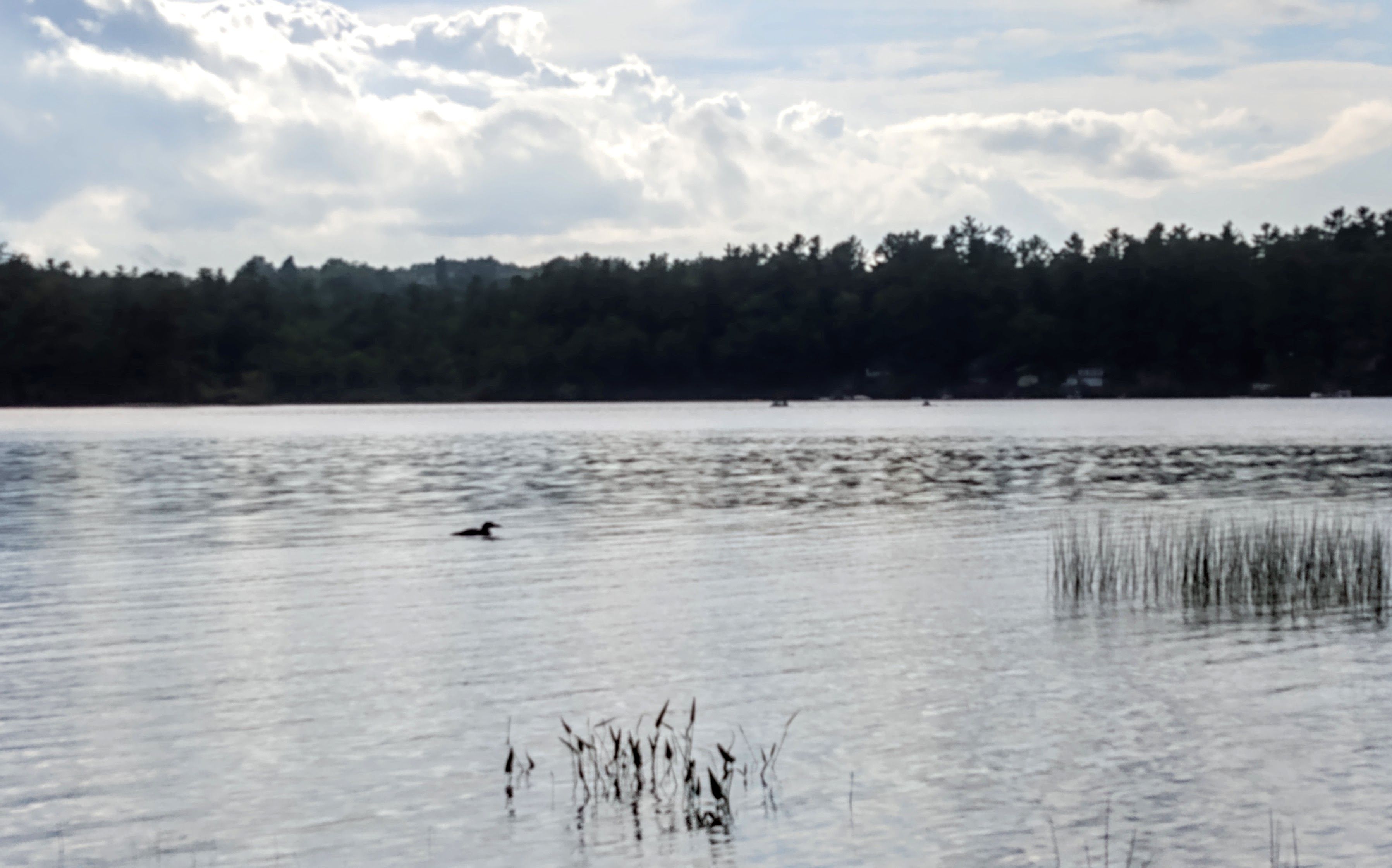 Day 15: Sabbathday Lake (New Gloucester, ME)
Swimming at my friend Pete's camp.  A quiet night swimming with the Loons before heading into Portland.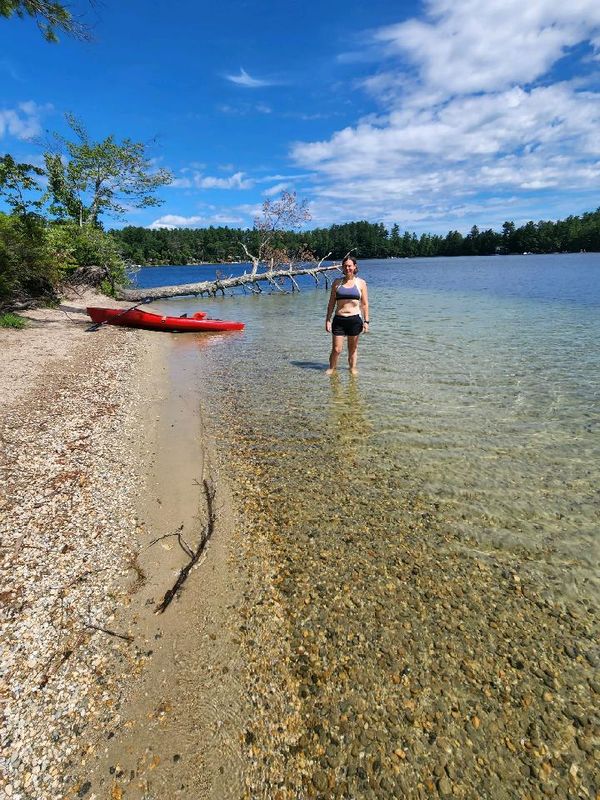 Day 16: Sabbathday Lake (New Gloucester, ME)
A morning paddle across the lake to this swimming beach.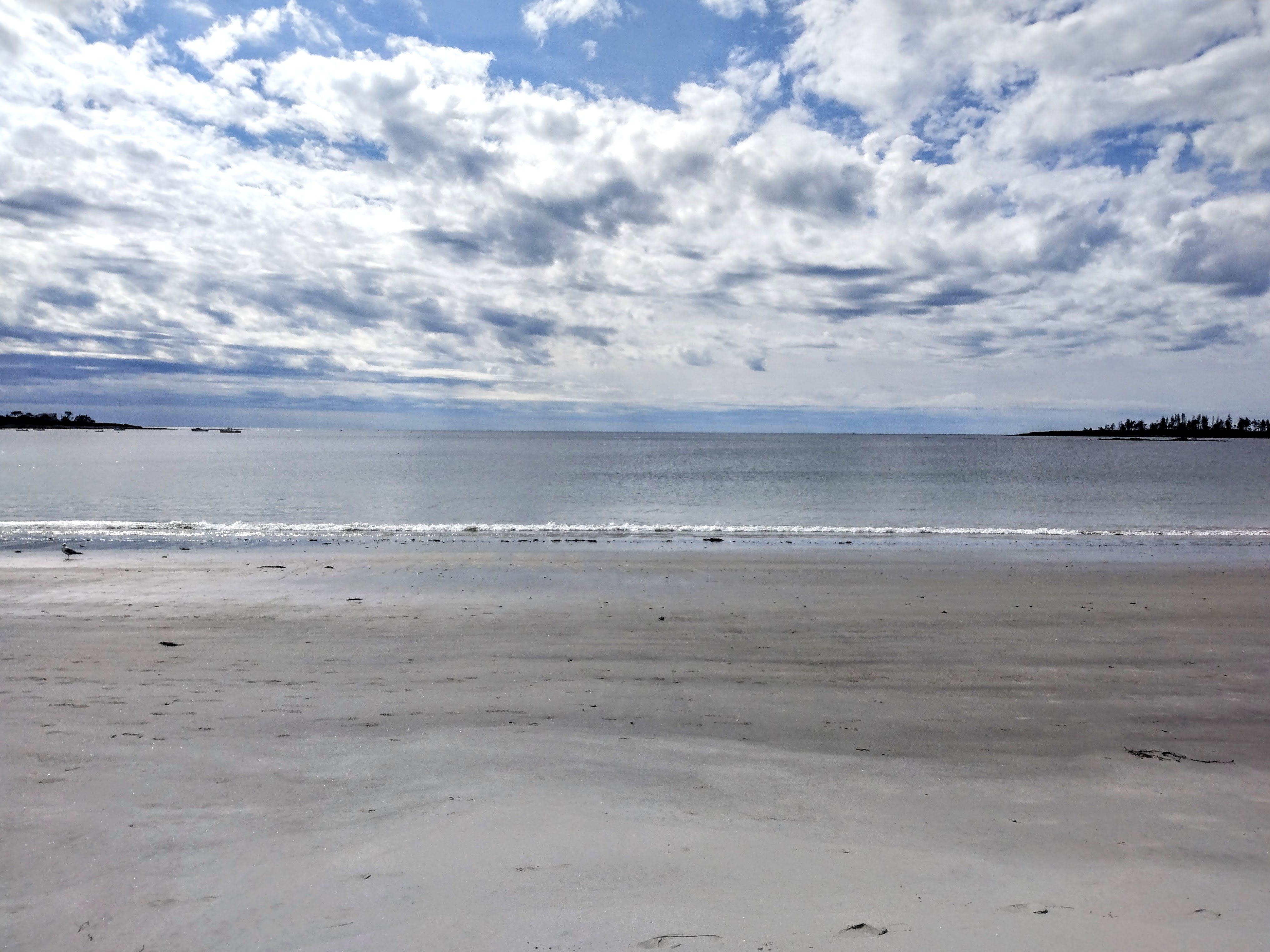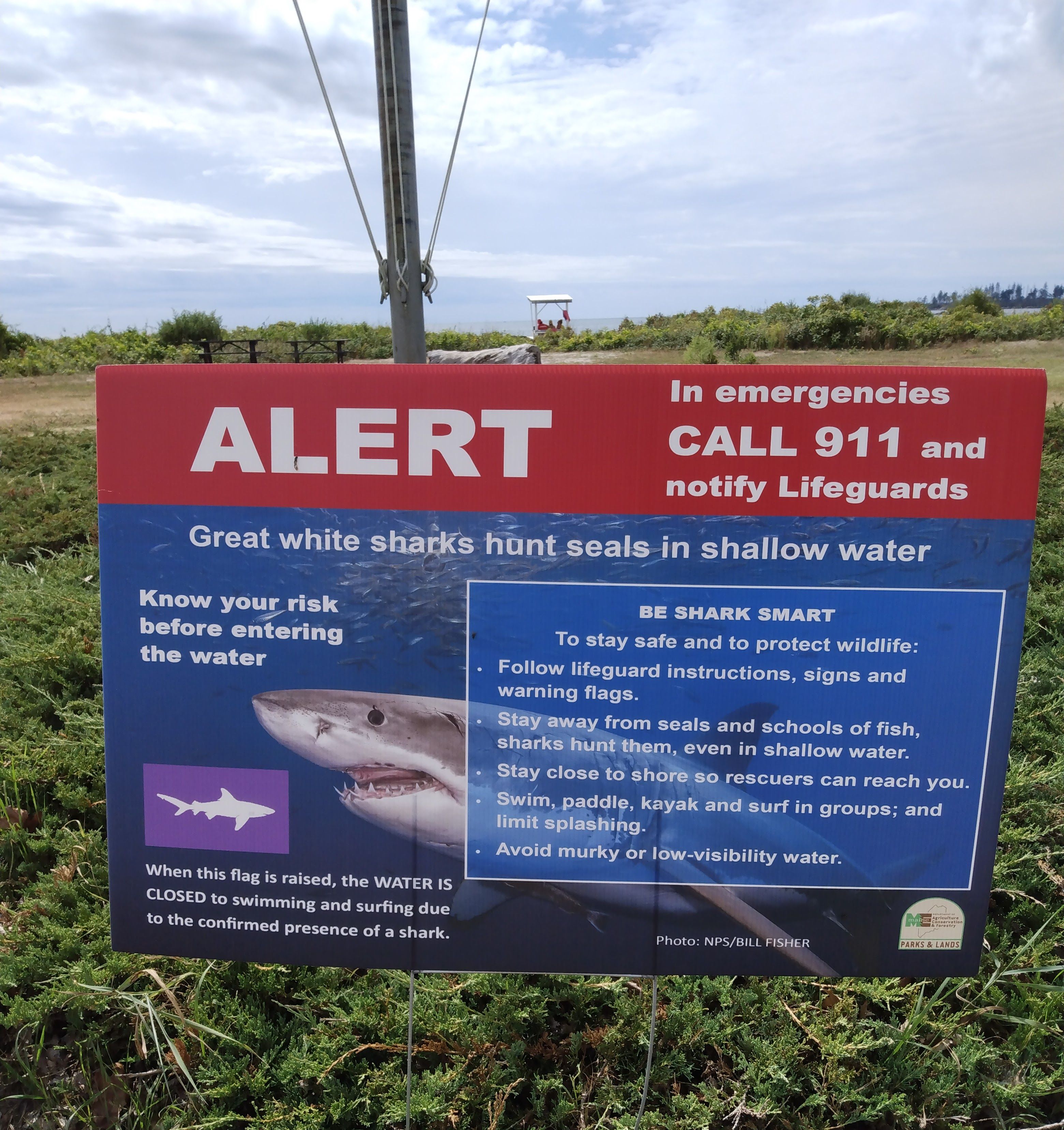 Day 17: Atlantic Ocean (Portland, ME)
Crescent Beach.  This was a cold early morning swim because I had to drive a ways to the next show that day.  I saw the shark sign at the entrance and asked the ranger if I could swim.  He said, "If you're brave you can swim!"  Then he kind of laughed and admired my minivan camping set up.  I did get in and swim briefly due to the cold water and the intimidating shark signs!  Everyone else at the beach was staying on the very edge of the water dipping their toes in and building sand castles.  I didn't see any sharks, though there were some seals a little farther out.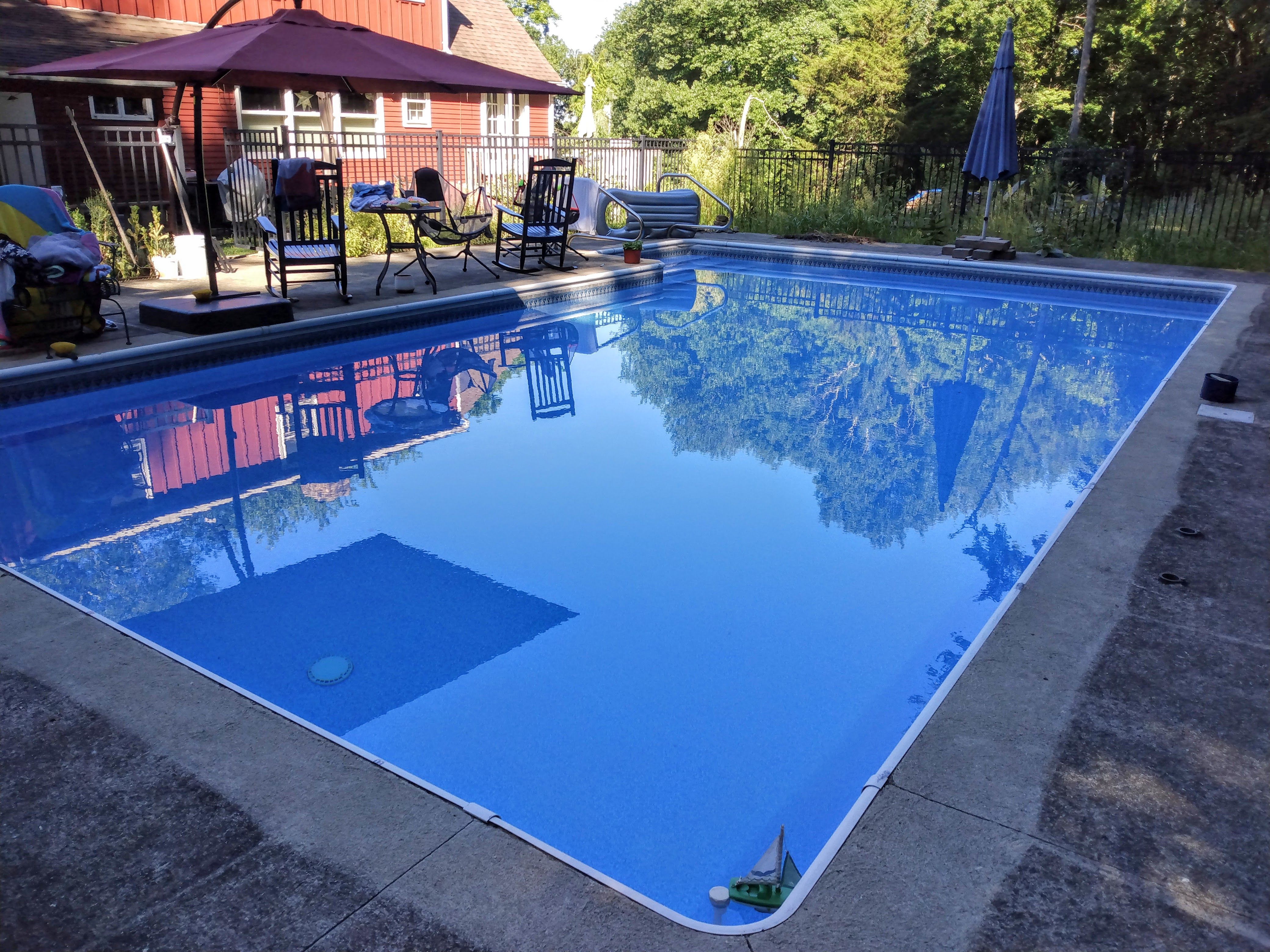 Day 18: Rob's Pool (Portland, CT)
My gracious host the night of the Buttonwood Tree show had a great pool for a morning swim.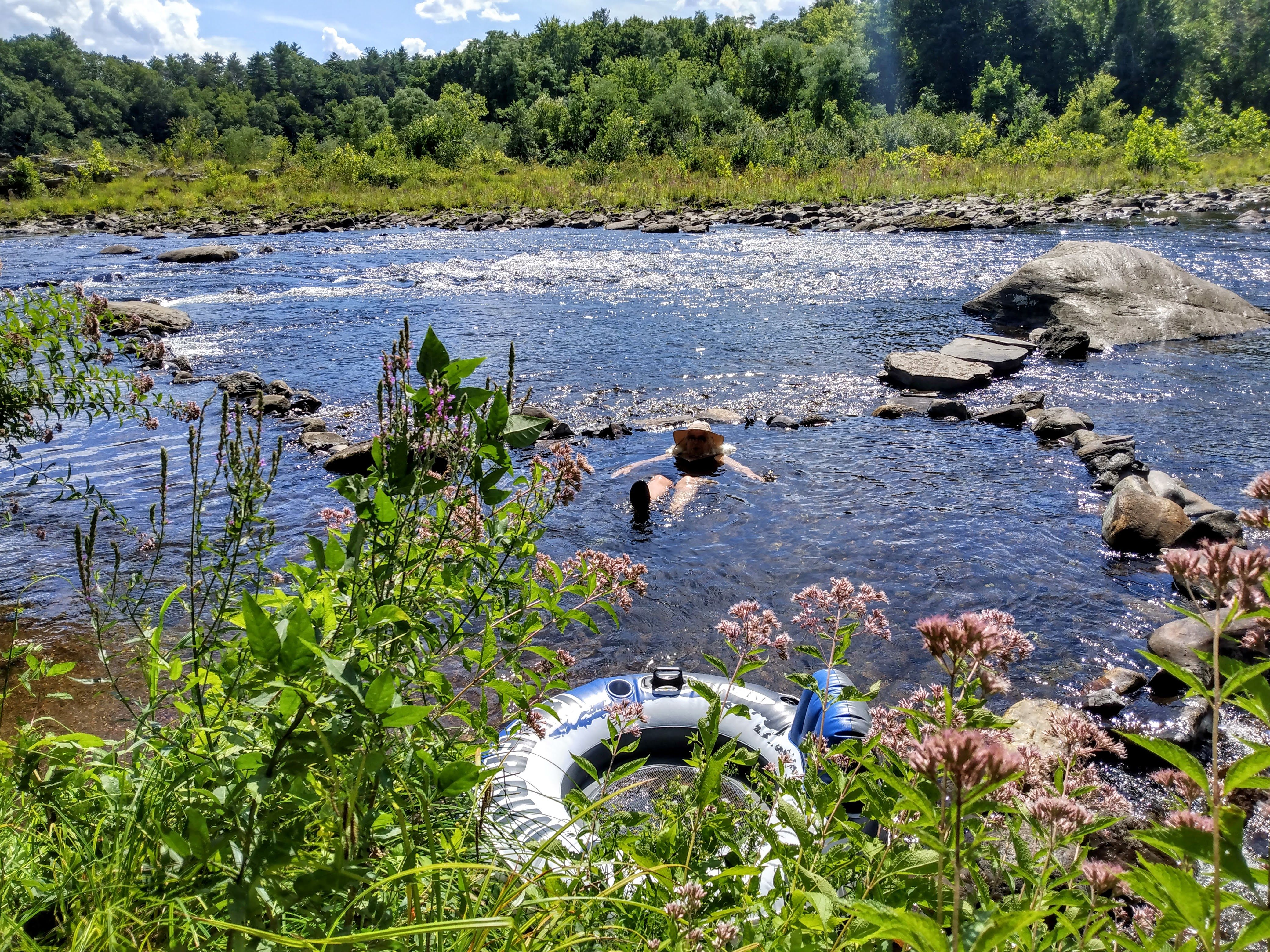 Day 19: Connecticut River (Greenfield, MA)
This was one of my favorite days!  It was a Monday, and I had the whole day off.  I had just played a house concert the night before, and my hosts Jim and Kate invited me to stay an extra day.  I caught up on laundry, and while my clothes were drying on the line, Kate (pictured above) guided me on a wild river adventure that involved navigating an island on pool floaties.  We hiked from her house down the half mile trail through the woods to the river.  We floated shallow rapids bumping into rounded rocks and laughing all the way.  The river was low due to a severe drought in the region.  When we reached the end of the island we turned around and headed back upstream on the far side of the river.  Part of the time we had to walk our floaties through the shallows until we reached Rock Dam which we portaged around.  Above the dam the water was deep and wide.  We swam upstream against the current until we cleared the other end of the island.  The whole trip took about two and a half hours.  We hiked our trusty rafts back up the hill, ate some take out Indian food, and called it a night early feeling satisfied and quite tired.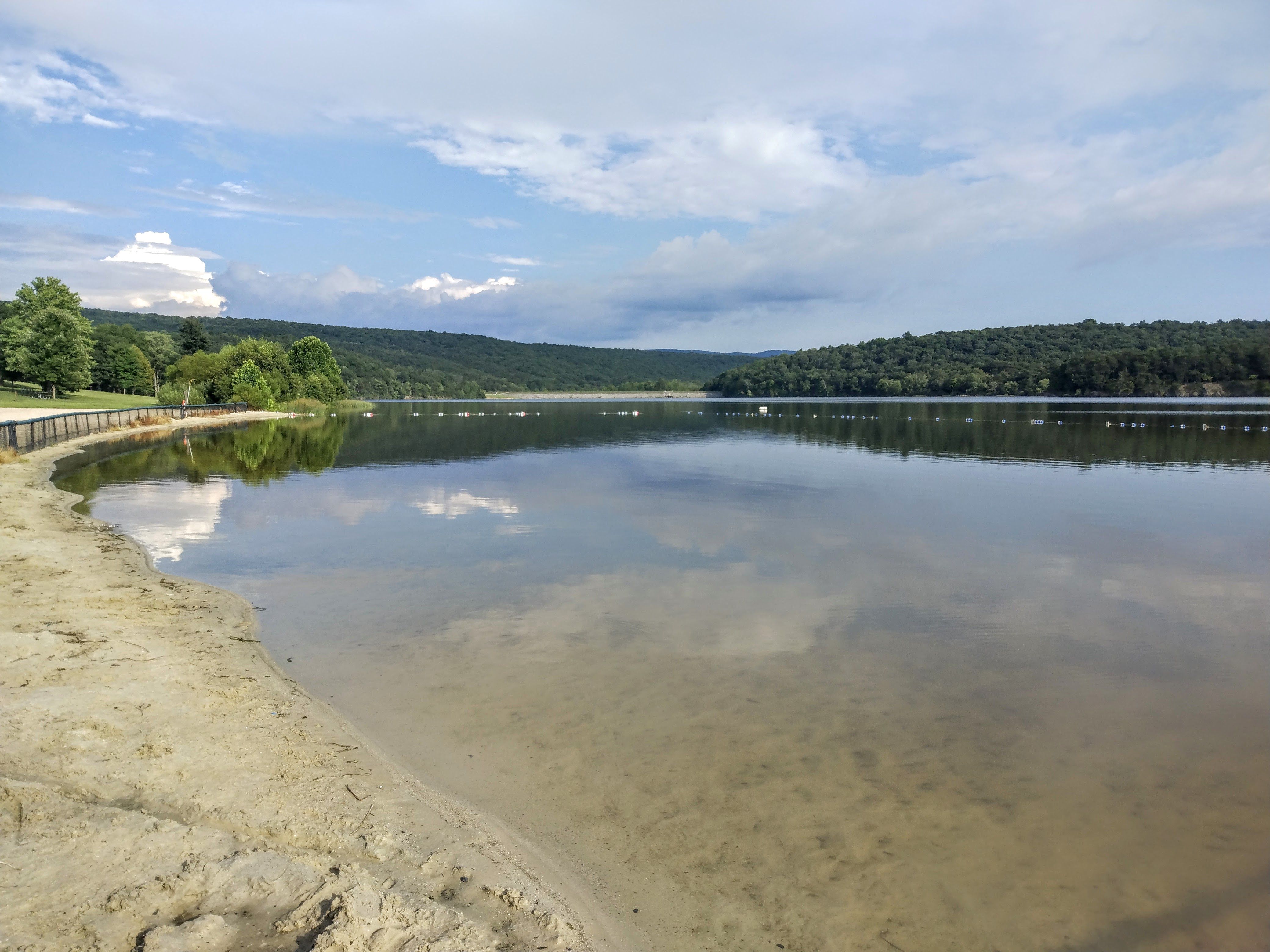 Day 20: Shawnee Lake (Schellsburg, PA)
I google mapped myself a beach along my driving route.  It had just stormed before I got there, and everyone else had left.  The skies cleared, and I had the water all to myself.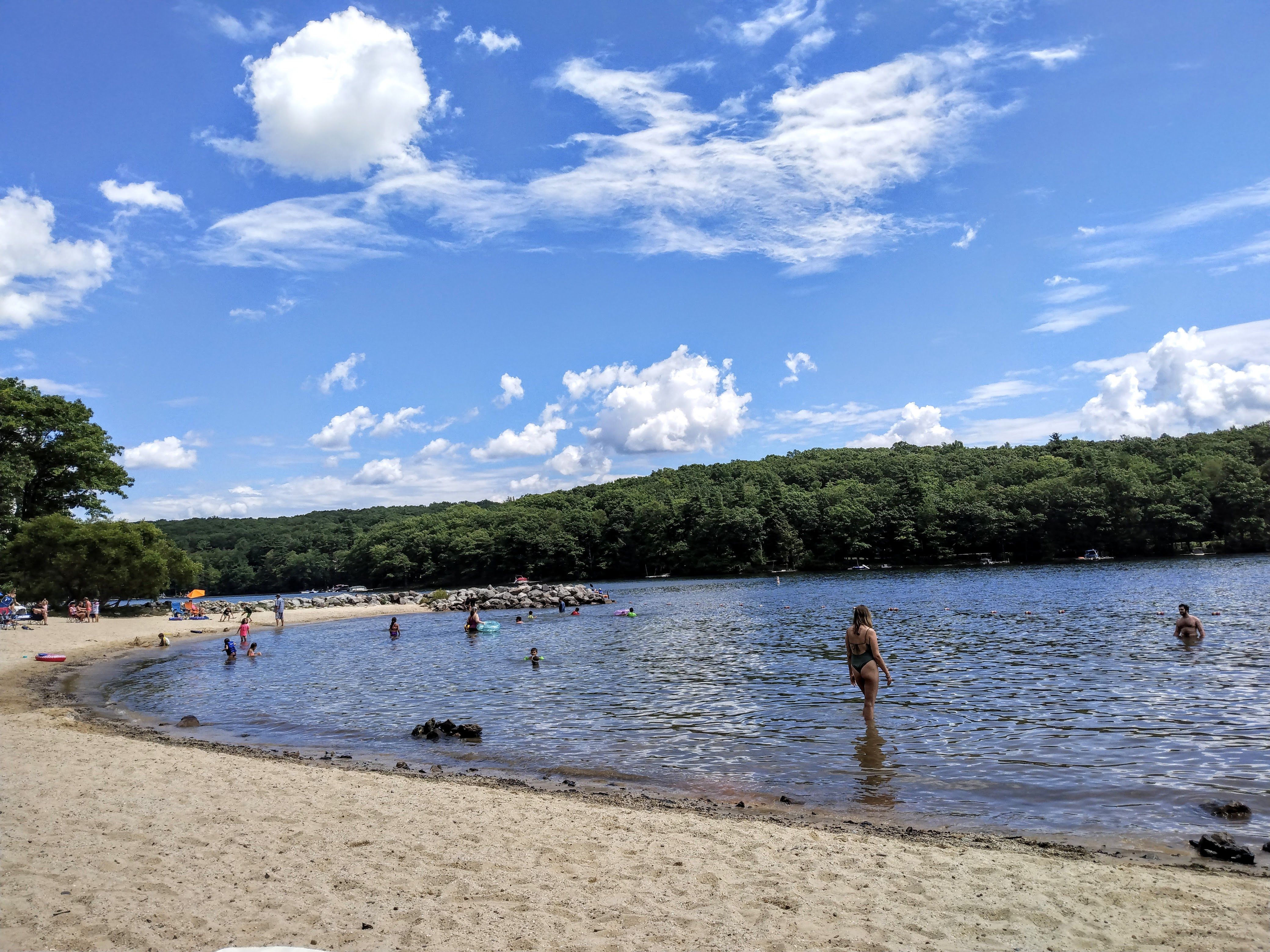 Day 21: Deep Creek Lake (McHenry, MD)
Found a lake close to my gig at Vagabond Brewing.  This beach had a shower which was nice!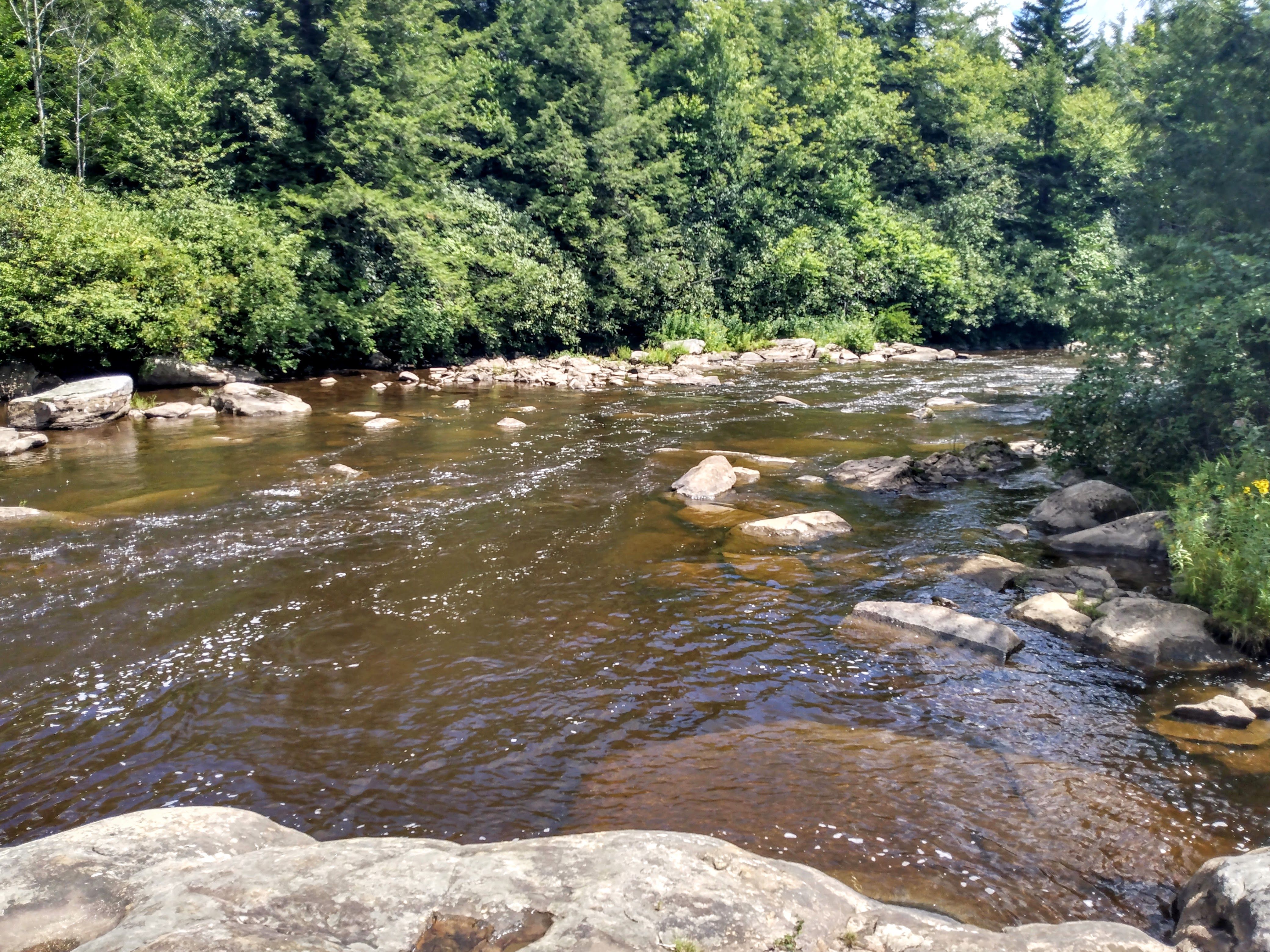 Day 22: Blackwater River (Davis, WV)
A swimming hole deep enough for full body immersion, but too fast and rocky for much actual swimming.  The sunny rock was lovely to bask on.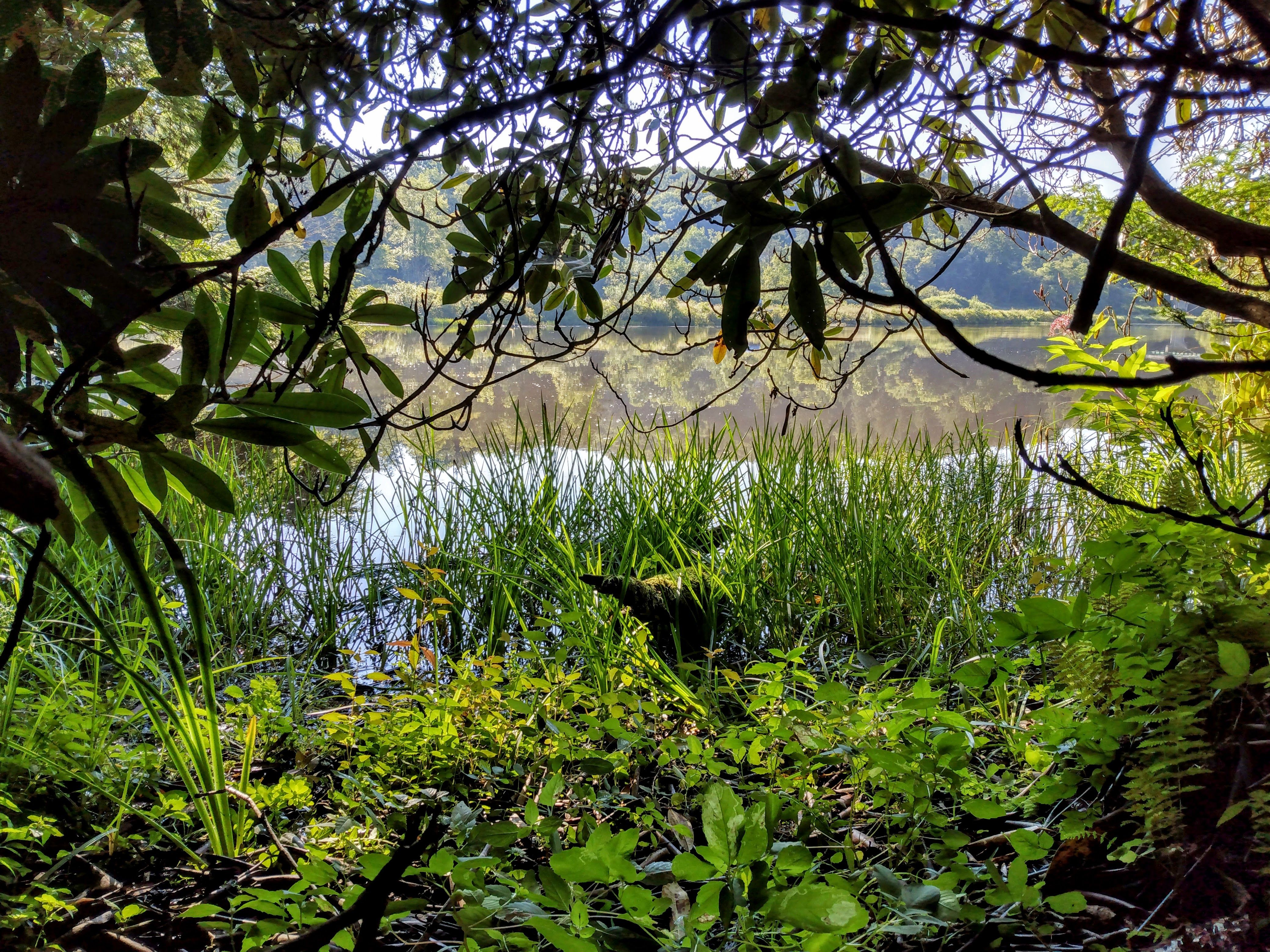 Day 23: North Fork Blackwater River Reservoir (Thomas, WV)
A quick morning dip before hitting the road.  There were people fishing at the dock so I hiked the trail down to where I could slip through the rhododendrons to my own swim spot.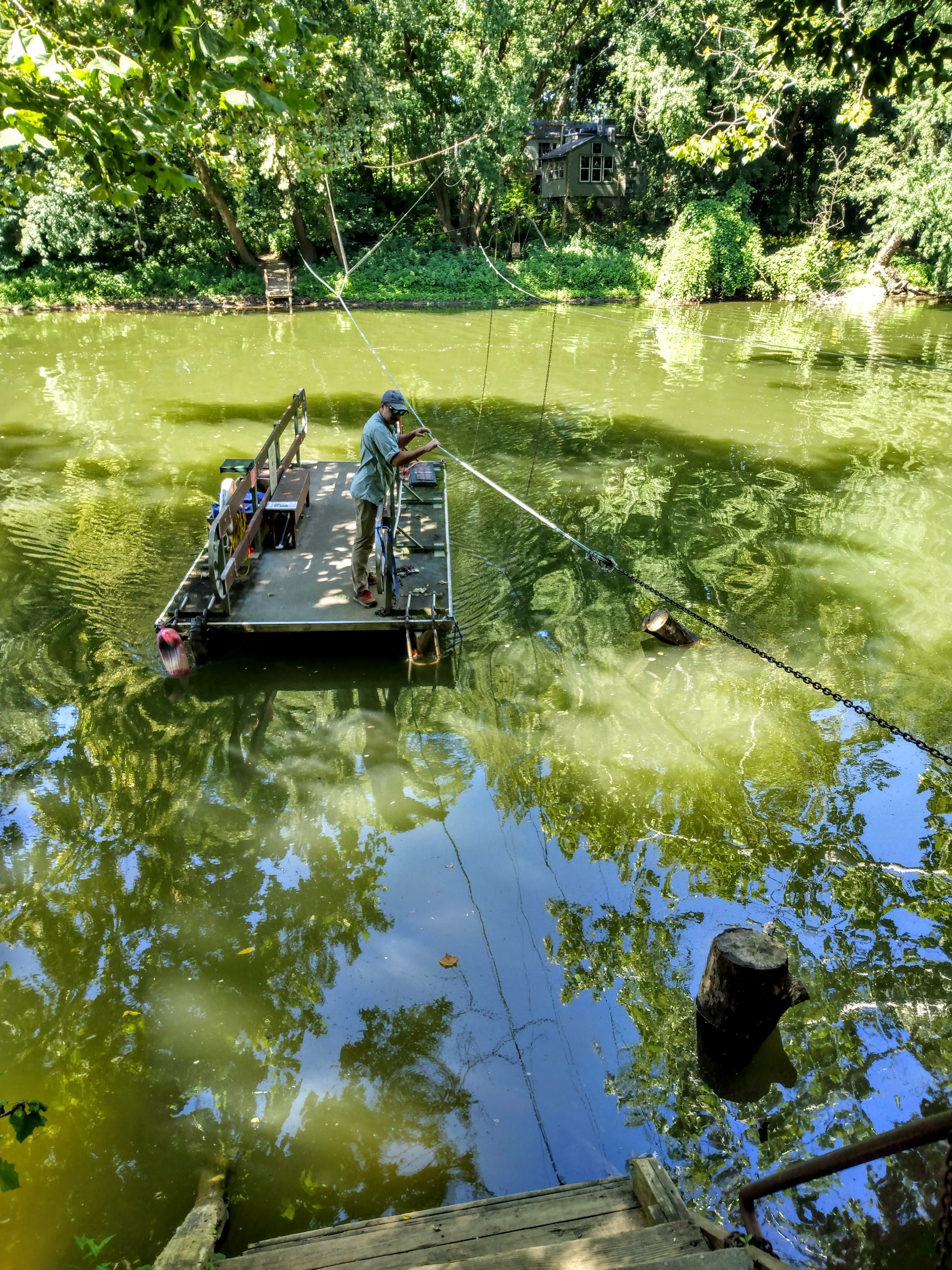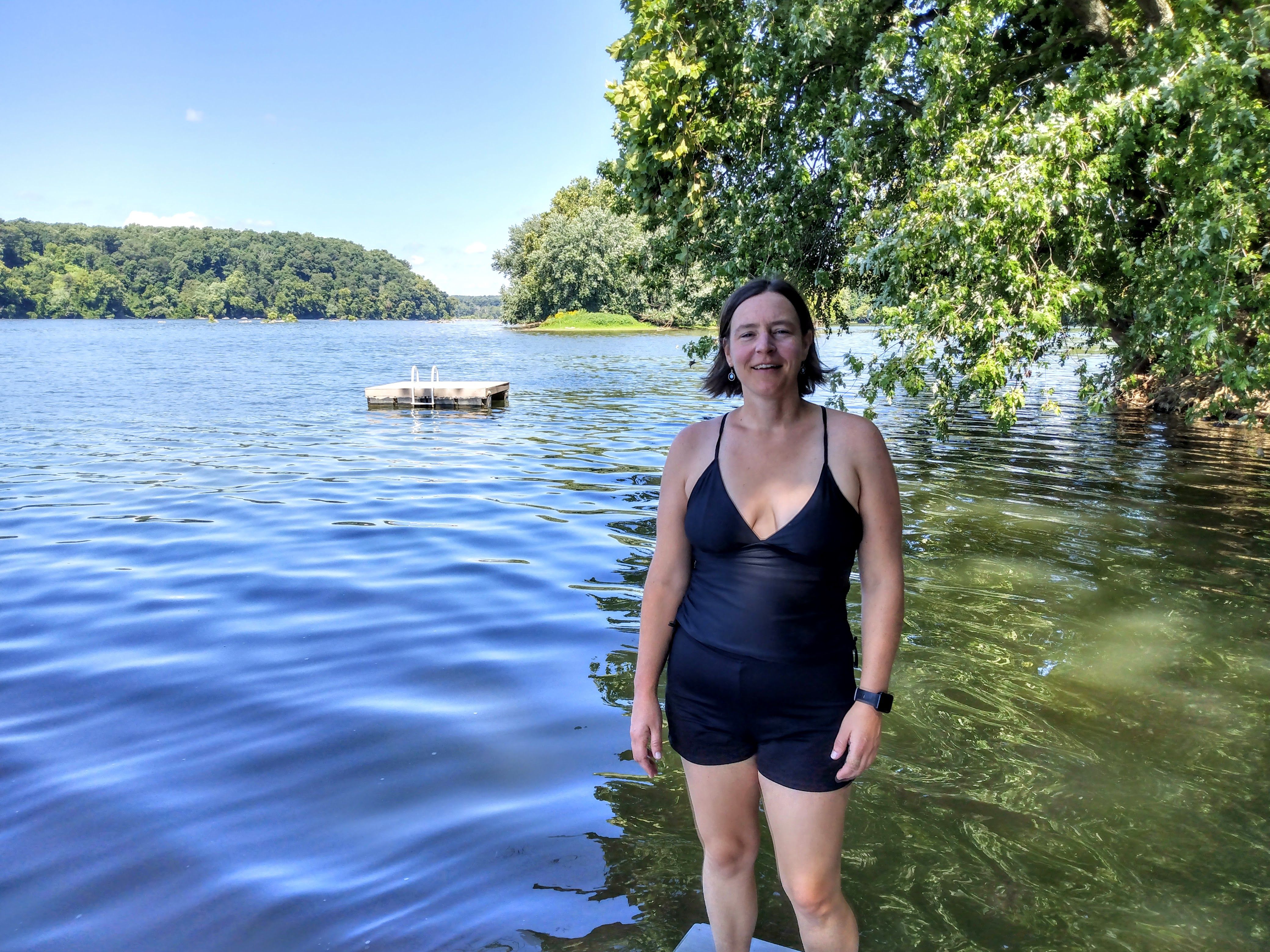 Day 24: Potomac River (Brookmont, MD)
I couldn't have asked for a better way to end my swimming adventure.  I met Sherry at my concert the night before in Takoma Park, MD.  She offered to take me to a private club on the Potomac.  Her texted directions the next day lead me to a parking lot with a trail that went downhill over two bridges and to the tow path where I found her locking up her bike.  Down another trail we reached the shore of the river where there was a rope and a cable across the channel to an island.  Sherry pulled the rope to ring a bell.  A man from the club house came out and ferried us across (pictured above).  Sherry showed me an aerial photo that showed how we were just across from the CIA headquarters.  We were also within the DC beltway, but felt very secluded and rural.  We swam about a mile from the dock, to the raft, to the rocks, upstream, and back down stream.  Afterwards, Sherry pulled out fresh tomatoes and we ate tomato sandwiches at the picnic table while talking about the state of the world.  Then the ferry bell rang, we hugged goodbye, I caught a ride back to shore, and I headed for home.
Swimming every day of tour added another dimension to my experience.  I got to connect with my audience in a fun way.  People were so encouraging of my swim goal, open for sharing their favorite spots, and sometimes open enough to take me there.  
It was also a great way to connect more deeply with the earth.  From the cold shark infested ocean waters to the shallow drought season rivers, it helped build awareness of the environment around me that is bigger than my show schedule and driving duties while on tour.
I hope you can make time for whatever brings you joy, hope, and connection this month.