Sometimes when I'm traveling people ask where I'm from.  When I tell them Ohio I get a variety of reactions.  My least favorite is "Oh, I'm sorry" to which I respond "Don't be, I love it."  Then there is the, "Oh, I think I drove thru there once" or "That's all flat farmland isn't it?".  Sometimes people think they know where Ohio is, but then you realize they're thinking of Idaho or Iowa.  
This whole season I've been touring around to some unique and wonderful Ohio towns.  I wanted to share some snap shots of small towns, great venues, and nature in our beautiful state.   
This season started out with the Nelsonville Music Festival in Nelsonville, OH.  What a way to kick it off!   There were some amazing acts on the line-up.  The organizers are hardworking, dedicated, real folks.  It was a blast!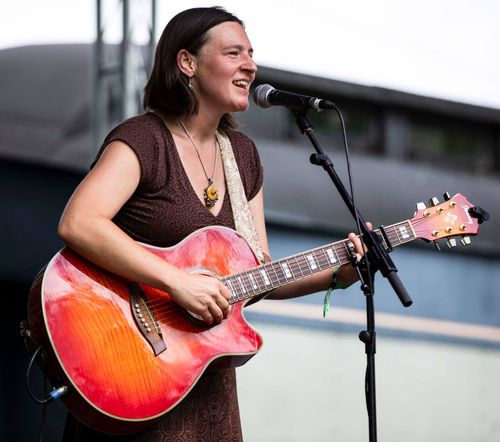 photo credit: Scotty Hall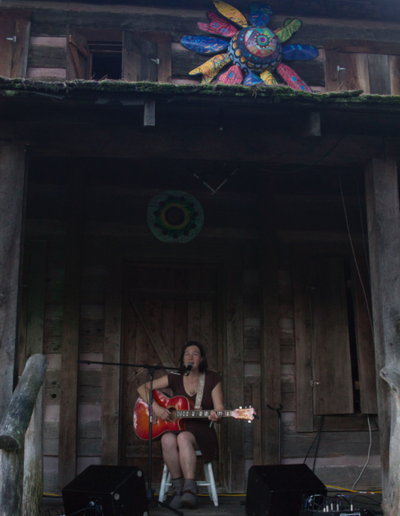 photo credit: Scotty Hall
The first day of Nelsonville was also the last day of Camp Oty' Okwa for the school year.  I taught my last geology class and headed right to the festival.  The camp is in the Hocking Hills region where sandstone cliffs, recessed caves, and waterfalls paint landscape.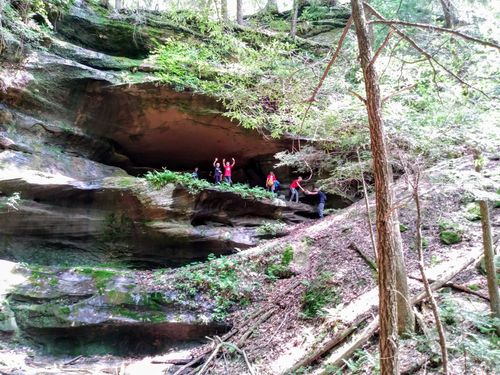 Also in  that region is Logan, OH.  There is a great place to walk near the Hocking River behind the Old Dutch Restaurant.  It's a little hidden, but if you walk down to the river then along the tracks you come to a little cut in the trees.  If you look just left of center you can see a dark spot in the top of the far tree line.  There is a Bald Eagle nest out there I've been visiting for years.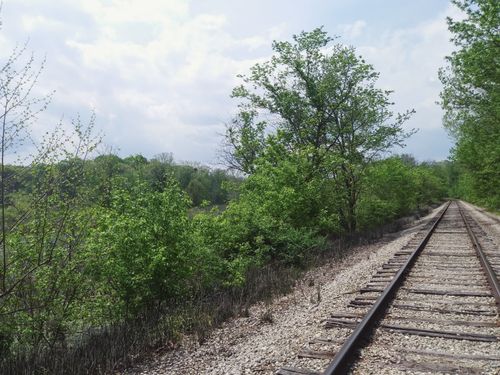 This year there were two eaglets.  Below is a parent and the immature eagle.  I took the photo with my phone thru my binoculars so it's a little blurry.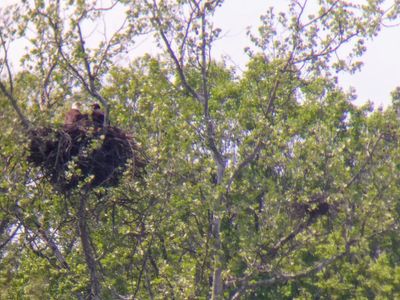 There are many great things to see when you look up in Ohio.  This was my view when I played on the patio at The Spot on Main in Jackson, OH.  Jackson use to be the apple hotbed of Ohio, and they still host an Apple Festival every year.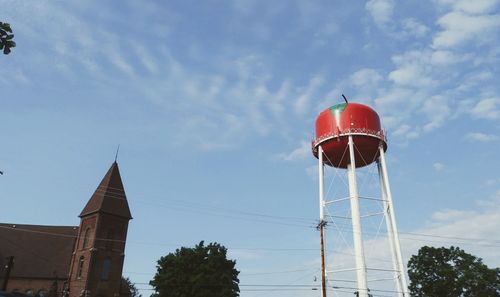 Also, Circleville, OH has a huge Pumpkin Show yearly and their water tower is painted like a pumpkin.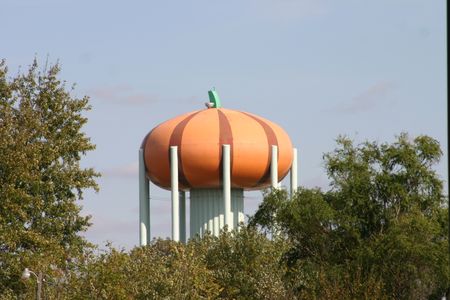 I've been driving backroads to gigs whenever I have the time.  Of course, you have to watch out for the occasional Snapping Turtle crossing.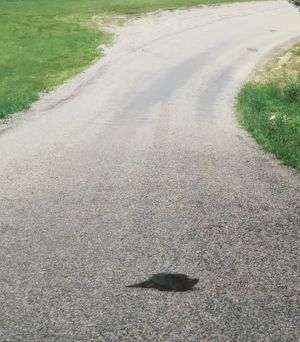 Rain has been the creator of other backroad excitement.  This is Sunday Creek covering the road in Glouster, OH.  I hadn't thought my route through after those big rains and I had to take a couple of detours that day.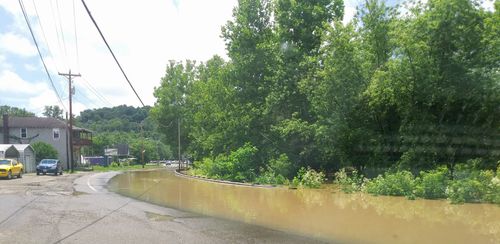 There are also plenty of roadside attractions to stop and see.  This is Big Muskie, a retired drag-line bucket.  It was part of the largest single-bucket digging machine ever created. It was used to mine coal from 1969 to 1991.  The bucket itself is 220 cubic yards.  They say it could hold two greyhound busses side by side.  The machine that ran it was 150 feet wide, which is equivalent to an 8-lane highway.  Coal still has a big impact and presence in southern Ohio.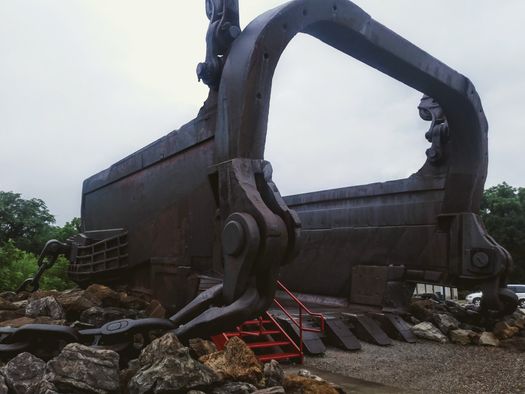 Sometimes I just have to pull over and enjoy the view.  Those hills just roll out forever like the ocean.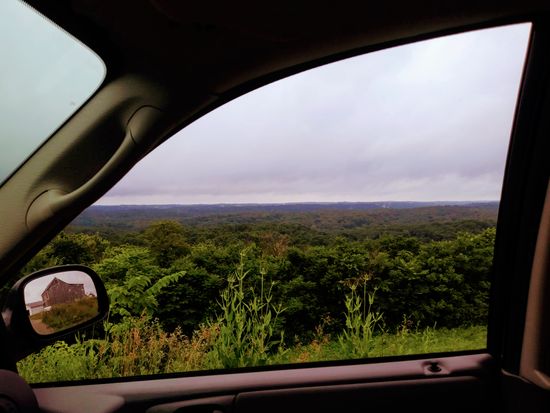 Here are a few examples of venues I've played this month:
Local Breweries such as Birdfish Brewing in Columbiana, OH...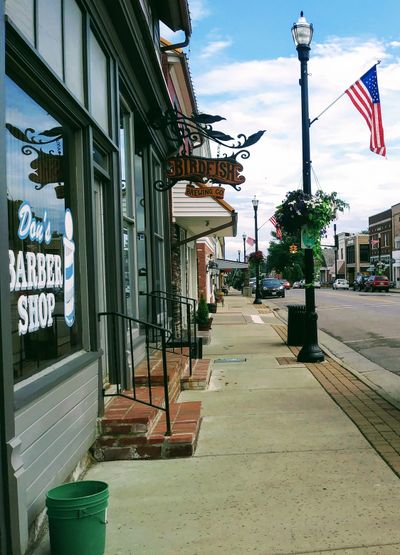 ...Wineries such as Georgetown Vineyards in Cambridge, OH with it's incredible view...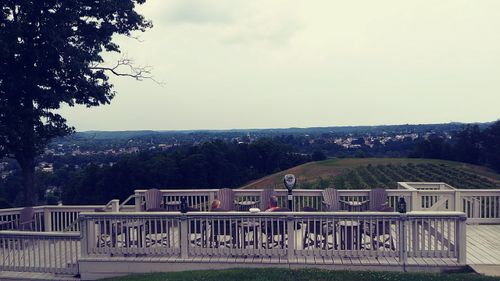 ...  some one-of-a-kind spots like Plain Folk Cafe in Pleasant Plain, OH just outside of Cincinnati.  This two-room school house built in 1913 is now a music venue and restaurant...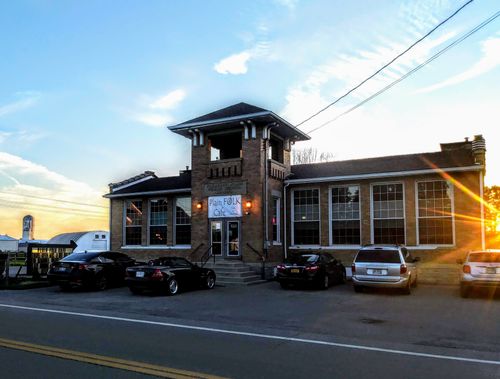 ...and outdoor community events like Boogie on the Bricks in Athens, OH this past weekend.  I played with my local friends Chris Biester and Molly Jo.  It was great to be in the middle of Court Street looking out at all of the wonderful people who make up this community.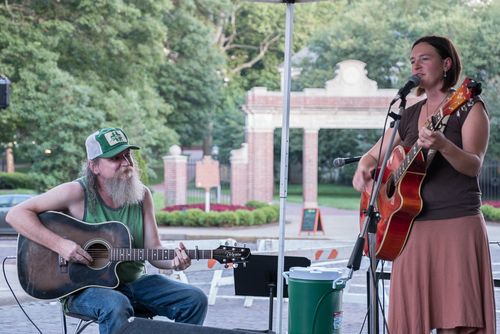 photo credit: @klj_francis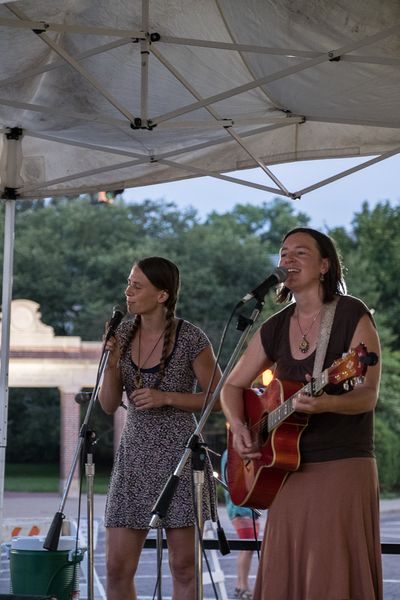 photo credit: @klj_francis
Thanks so much for reading the blog, checking out the photos, and staying connected.  Feel free to comment and share what you love about Ohio!  I know this was just a brief smattering of photos.  If you've never been to Ohio, I hope you got a little taste of the small, humble beauty here.  Sometimes the little things are the big things...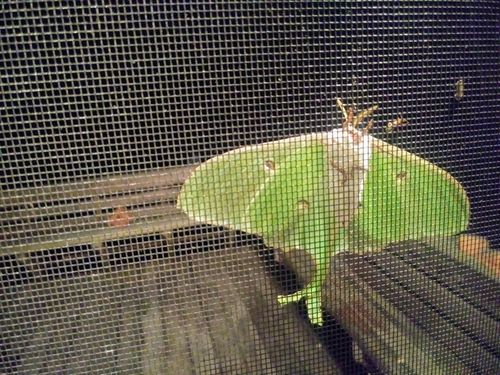 Peace, Love, Music... 
Megan Bee